ANALYSIS/OPINION:
The District is undergoing a sort of identity crisis.
The demographics are a changin' and you needn't be a Bob Dylan fan to know growing pains are blowin' in the wind.
It's all courtesy of what's deemed as New Urbanism, a policy and planning movement that is crisscrossing the nation and redefining politically correct terms such as "urban renewal" and "gentrification," which often are considered among a four-letter words among blacks.
Hailed for favoring bicyclists, pedestrians and mass transit and criticized for shunning motorists and traffic congestion, New Urbanism is a movement that began in the 1980s. It began with planners and developers, trying to create dense mixed-use towns-within-a-city by focusing on transit; green spaces; housing, office, retail and public schooling potential; as well as public safety. It perhaps unintentionally ignored such cultural demographics as race, ethnicity and religion.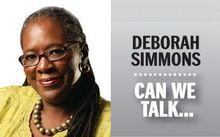 New Urbanists are making their ideas and ideals a reality in California, Pennsylvania, Florida and other states, including the town of Mesa del Sol, N.M. Considered the largest U.S. project, it is projected to have a population of 100,000 people living in 38,000 housing units mixed in with a 1,400-acre industrial office park and an urban core.
New Urbanism was spawned decades earlier in the District as FDR's New Deal ushered in new economic programs and new development projects, such as Kingman Park, River Terrace and Langston-Carver Terrace — adjacent neighborhoods targeted for the black working class and middle class, like their latter-day New Urbanism counterparts.
What's happening in the nation's capital is the blurring of the lines between New Urbanism and urban renewal/gentrification.
While all three terms involve the relocation of residents, the central concern among today's D.C. blacks is who, not what, is emerging.
Established neighborhoods once graced with rows of single-family homes, mom-and-pop shops and schools named for prominent blacks are being dotted with condos, rental units and new and newly renovated houses with costs that are hardly affordable.
Big-box and other chain businesses are moving in, while houses of worship are targets for disgruntled neighbors, as the congregation of Faith United Church of Christ recently discovered.
The church plans to use some of its land situated between 10th Street and South Dakota Avenue in Northeast to build housing for senior citizens.
The graffiti scrawled on several outside walls of the church speaks another mind.
"Ghettos no more." "No low income housing." "Trash." "Crime." "Overcrowdiness." "Gambling." "Craps."
Those were the messages along with another: a swastika.