The Rolling Stones have been added to the list of artists performing at the Superstorm Sandy benefit concert this week in New York City.
Wednesday's bill had already included Paul McCartney, Bruce Springsteen & The E Street Band, The Who, Alicia Keys, Kanye West and others.
Producers of the show said Friday they had already raised $30 million that will be distributed to storm victims in New York, New Jersey and Connecticut through the Robin Hood Foundation.
The show is sold out.
Producers also said they had no estimate of how many tickets had been bought by ticket brokers. They urged fans not to buy scalped tickets because the money won't go to storm relief.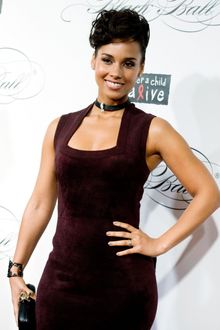 The concert is dubbed "12-12-12." It will be held at Madison Square Garden.
Notorious B.I.G. lawyer blasts Los Angeles police
The lawyer for Notorious B.I.G.'s family and widow says it is ridiculous that arrests haven't been made in the rapper's 1997 killing since he's been told the case has been solved.
Perry Sanders Jr. said a former police detective told him that the case was solved years ago and a current member of the police force also confirmed that to him.
Los Angeles police spokesman Richard French declined to comment, saying the killing of Notorious B.I.G. remains an open investigation.
Mr. Sanders has sued the city over its investigation of the 24-year-old's rapper's shooting death.
Notorious B.I.G., whose real name was Christopher Wallace, was killed in a drive-by shooting after leaving a music industry event.
An autopsy report released Friday said he was killed by a single bullet that pierced several vital organs.
Movie critic Roger Ebert in hospital with hip fracture
Famed Chicago movie critic Roger Ebert has been hospitalized with a hip fracture.