South Carolina's governor appears to have closed the door on appointing Stephen Colbert to the U.S. Senate, all because the comedian didn't know the state drink was milk.
During "The Colbert Report" on Thursday, Mr. Colbert urged his fans to send Gov. Nikki R. Haley messages on Twitter with the hash tag "Senator Colbert" telling her why he would make a great senator from his home state. The governor is appointing a senator after Jim DeMint announced he is resigning at the end of the year.
Mr. Colbert, who plays a mock conservative pundit on his show, also gave Mrs. Haley four reasons he was the perfect choice.
"You want somebody young, somebody conservative, somebody from South Carolina, maybe somebody who had a super PAC," Mr. Colbert said, ticking off the choices by putting down a finger until the final one was left pointing at himself.
"Wait a second," Mr. Colbert said, as his crowd cheered.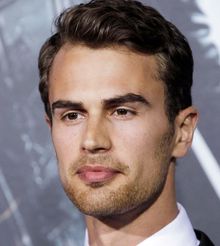 Thousands of messages poured into the governor's official Twitter account. She responded on her favorite social media site, Facebook, writing on her page that she appreciated Mr. Colbert's interest and all the tweets.
"But you forget one thing, my friend. You didn't know our state drink. Big, big mistake," Mrs. Haley wrote, adding a link to a video of her April appearance on Mr. Colbert's show where the host did not know milk was the official state beverage.
On that same show, however, Mr. Colbert stumped Mrs. Haley with the state amphibian — the spotted salamander.
Mr. Colbert was born and raised in Charleston, and he still has family in the state. He gently mocks his home, and has made a couple of faux runs for president during the state's early primaries. He also put on a crown and declared himself governor of South Carolina in 2009 when then-Gov. Mark Sanford disappeared for several days while visiting his mistress in Argentina.
On his show Thursday, Mr. Colbert also gave one other qualification he had to be a U.S. senator.
"When I look at the U.S. Senate, I say to myself, you know what they could use?" Mr. Colbert said. "Another white guy."
'Good Morning America' expanding show online
NBC's "Today" show gradually expanded from two hours to four. Now competitor "Good Morning America" is stretching — if only online.
ABC said Thursday it will launch a 15-minute "GMA Live" program online that will "bring everyone backstage" right after the television show ends at 9 a.m. Josh Elliott, Lara Spencer, Sam Champion and Amy Robach will be the hosts, talking about the day's hot topics in a more conversational manner.
The show will stream on the "Good Morning America" and ABC News websites.