Gun issue factions rally to make their point in Richmond
RICHMOND — Emboldened by a new Republican majority in Richmond, some 200 people rallied on Capitol Square Monday to push gun-friendly legislation, hours before a crowd occupied the same space to commemorate victims of gun violence.
The long-simmering issue in Virginia has risen to fever pitch in the wake of the 2007 Virginia Tech massacre and, more recently, an opinion last year from Virginia Attorney General Kenneth T. Cuccinelli II saying colleges need to set regulations in order to restrict guns on campuses and that a policy is not sufficient.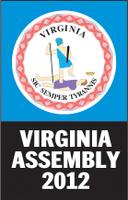 "Basically, a gun is a tool," said Philip Van Cleave, president of the Virginia Citizens Defense League. "It's no better or worse than the person holding it. … Our view is real simple. You need to be able to protect yourself."
The VCDL has traveled to college campuses throughout the state in recent months to rally support for more permissive gun policies. Members traveled to the state's Capitol along with many other advocacy groups on Monday as part of the annual "Lobby Day."
Delegate Robert G. Marshall, Prince William Republican and newly declared U.S. Senate candidate, has introduced a bill that would allow faculty with concealed carry permits to have firearms on college campuses. Measures like that have died in past years before reaching the House floor.
"It's very important to let faculty carry," said Mr. Van Cleave. "It's a good first step. … If anything, it'll make college and university campuses safer."
He said that major agenda items for the group in 2012 include repealing the Gov. L. Douglas Wilder-era one-handgun-a-month law, banning state agencies from approving gun control measures without the legislature's permission, and allowing law-abiding gun holders to carry concealed weapons without a permit.
Mr. Van Cleave said prospects for gun legislation passing are "much better than the last few years" with a Senate now controlled by the GOP, although a number of rural Democrats have also traditionally been strong gun-rights supporters.
Gov. Bob McDonnell, a Republican, has indicated that he favors overturning the one-handgun-a-month law — a stance he took during the 2009 campaign after backing the measure as a state delegate. He says that with improved computerized background check technology, the law is no longer necessary.
Mr. McDonnell, however, has also indicated that he would not be inclined to support a VCDL-backed bill to prevent colleges from prohibiting concealed weapons in school facilities.
Dale Gregurich, who traveled with a busload of people from the Roanoke area, said carrying a gun was a simple constitutional right.
"Any barriers they put between an honest citizen getting a gun, I'm against," he said. "Nothing is protected, nothing is sacred, unless you have a right to bear arms."
But many groups, such as the Virginia Coalition for Public Safety, disagree.
Lori Haas, whose daughter was wounded during the 2007 Virginia Tech massacre, opposes the repeal of one-handgun-a-month and others that loosen the state's gun laws.
"We think that the laws on the books in Virginia are reasonable," she said.
Sen. A. Donald McEachin, Henrico Democrat, said at the afternoon vigil that he planned to introduce legislation calling for universal background checks for gun purchases. Closing the so-called "gun show loophole" that allows unlicensed dealers to sell weapons at gun shows without conducting criminal background checks has repeatedly been introduced and stopped in the state legislature.
"While they may not be accepted on any given day, by and by, our views will prevail," he said.
Pam Pouchot of York County, though, was skeptical.
She said of pro-gun legislators, gesturing toward the Capitol. "What they want to get through will get through."
© Copyright 2014 The Washington Times, LLC. Click here for reprint permission.