MOGADISHU, SOMALIA— The same U.S. Navy SEAL unit that killed Osama bin Laden parachuted into Somalia under cover of darkness early Wednesday and crept up to an outdoor camp where an American woman and Danish man were being held hostage.
Soon, nine kidnappers were dead and both hostages were freed.
President Obama authorized the mission by SEAL Team 6 two days earlier, and minutes after he gave his State of the Union address to Congress, he was on the phone with the American's father to tell him his daughter was safe.
The Danish Refugee Council confirmed that the two aid workers - Jessica Buchanan of Bedford., Va., and Poul Hagen Thisted of Denmark - were "on their way to be reunited with their families."
Ms. Buchanan, 32, and Mr. Thisted, 60, were working with a de-mining unit of the Danish Refugee Council when gunmen kidnapped the two in October.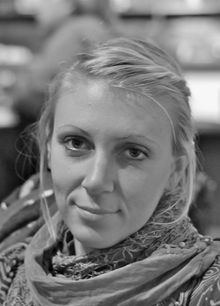 The raiders came in quickly, catching the guards as they were sleeping after having chewed a narcotic leaf for much of the evening, a pirate who gave his name as Bile Hussein told the Associated Press by phone.
Mr. Hussein said he was not present at the site but had spoken with other pirates who were, and that they told him nine pirates were killed in the raid and three were "taken away."
A U.S. official confirmed media reports that the SEALs parachuted into the area before moving on foot to the target. The raid happened near the Somali town of Adado.
The official said SEAL Team 6 carried out the mission, the same team that killed al Qaeda leader bin Laden in Pakistan in May.
New intelligence emerged last week that Ms. Buchanan's health was "deteriorating rapidly," so Mr. Obama directed his security team to develop a rescue plan, according to a senior administration official who was not authorized to speak publicly.
A Danish Refugee Council official, Mary Ann Olsen, said Ms. Buchanan was "not that ill" but needed medicine.
"As commander in chief, I could not be prouder of the troops who carried out this mission, and the dedicated professionals who supported their efforts," Mr. Obama said in a statement released by the White House.
A Western official said the rescuers and the freed hostages flew by helicopter to a U.S. military base in Djibouti. Both officials spoke on condition of anonymity because the information had not been released publicly.
The Danish Refugee Council had been trying to work with Somali elders to win the hostages' freedom but had found little success. It said both freed hostages are unharmed "and at a safe location."
Ms. Olsen said the two freed hostages were in Djibouti and would soon be moved to a "safe haven." She said Ms. Buchanan did not need to be hospitalized.