Country Music Hall of Fame performer Glen Campbell is canceling his tour of Australia and New Zealand with Kenny Rogers next month for health reasons.
A spokeswoman said Mr. Campbell is not up for "the very long flight that it would require." The 76-year-old is battling Alzheimer's disease.
It would have been Mr. Campbell's last international stop on his "Goodbye Tour."
Mr. Rogers is continuing the monthlong tour, kicking off Aug. 10 in Christchurch, New Zealand. Australian country artists will fill in as special guests. Mr. Campbell also was scheduled to do a solo show in Brisbane, Australia.
Mr. Campbell received the Recording Academy's Lifetime Achievement Award this year. He is known for dozens of hits, including "Gentle On My Mind," "Wichita Lineman," and "Rhinestone Cowboy."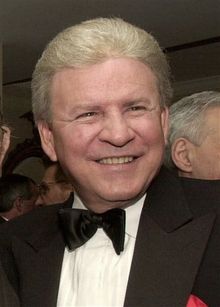 '60s teen idol Bobby Rydell has double organ transplant
Sixties teen idol Bobby Rydell has undergone a liver and kidney transplant in Philadelphia.
The 70-year-old singer of hits including "Wild One" and "Volare" had surgery last week. He told KYW-AM that his doctor didn't expect him to live much longer without the double organ transplant.
Doctors at Thomas Jefferson University Hospital say they were able to use part of the donor liver to help Mr. Rydell and the other part to help a child.
Mr. Rydell said he now wants to help raise awareness about organ donation. He is expected to be released from the hospital Wednesday.
Facebook campaign sends rapper Pitbull to Alaska
It's not exactly "International Love," but Miami rap star Pitbull is about to bring his act to a nonetheless far-flung site — Kodiak, Alaska.
The unlikely tour stop announced Tuesday will mark the first time the chart-topper will visit the state known as the Last Frontier, and it comes as a result of a marketing deal and perhaps a little mischief.
Pitbull, aka Armando Christian Perez, in a promotion with Wal-Mart and Sheets Energy Strips, agreed to visit whichever Wal-Mart got the most "likes" on its Facebook page.
David Thorpe, a writer for the Boston Phoenix, thought it would be funny to exile the "Give Me Everything" rapper to the most remote Wal-Mart possible, and encouraged people to "like" the Wal-Mart in Kodiak.