Handwritten
The Gaslight Anthem
Mercury
★★★
With tattoos on their arms and Springsteen on their minds, the boys in Gaslight Anthem are New Jersey's newest blue-collar heroes. They write anthems for a generation of adults raised on punk rock and '80s hair metal, and their best songs bridge the gap between the New Jersey Turnpike and the open heartland.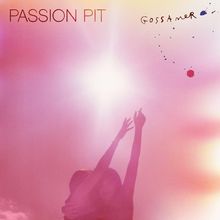 On "Handwritten," the band's fourth album, frontman Bruce Fallon husks and huffs his way through tunes about regret, young love and burned-out hometowns. His voice is a gritty, sandpapery thing, shaped by cigarettes and alcohol rather than singing lessons. Even during this album's most familiar-sounding moments — the moments where the Gaslight Anthem sound as thought they're attempting a step-by-step recreation of the E Street shuffle — he's a distinctive presence, the most unique part of a record steeped in pastiche and hero worship.
The whole thing is set to a soundtrack of gleaming guitar riffs and fist-pumping melodies. The tempos are fast, the songs are short and virtually every track features a moment where the entire band sings a monosyllabic word like "hey!" or "whoa!" in unison. Just like Mr. Springsteen's own work, it's hard to tell which parts are cheesy and which parts are genuinely epic — but it's also tempting to forgive a few cornball verses if the chorus is good enough.
"We work our fingers down to dust, then we wait for kingdom come with the radio on," Mr. Fallon sings in "Mae." Later, during the acoustic "National Anthem," he apologizes to a lover who has become disenchanted with the life he's given her. "She just screams how I promised her more than this," he acknowledges before segueing into his best "Atlantic City" impression by adding, "Take it easy, baby; it ain't over yet."
Does it do these guys a disservice to continually bring up the Boss, an artist of such magnitude that all similar musicians are dwarfed by comparison? Maybe. Theirs is a slightly different version of the Jersey sound, one that relies on speed more than groove, on grit more than polish, on guitar breaks more than sax solos.
Still, under the supervision of producer Brendan O'Brien, a studio vet who worked on four of Mr. Springsteen's last six albums, "Handwritten" purposefully takes up residence in the darkness of the edge of town, where the Boss' shadow looms large. The Gaslight Anthem seem to like it there.
Gossamer
Passion Pit
Columbia
★★★½
Michael Angelakos, the man behind Passion Pit's musical mishmash, is having a tough time. He spent some time in a New York mental hospital earlier this year, and now that he's out, the guy can't seem to stop writing autobiographical tunes about alcoholism, heartbreak and financial troubles, three topics that figure heavily on this sophomore album.