The kids from Riverdale are no strangers to high school angst, worries about fitting in or music. Neither are the teens from "Glee."
Now, Archie, Betty, Veronica and resident boy genius Dilton Doiley will match wits — and maybe a vocal or two — with the likes of Finn Hudson, Kurt Hummel and Rachel Berry in the pages of "Archie Comics," said Jon Goldwater, the co-chief executive officer.
Mr. Goldwater unveiled the planned collaboration — dubbed "Archie Meets Glee" — on Monday, ahead of Wednesday's start of Comic-Con in San Diego, the Associated Press reports.
He said the crossover between the Fox show and the comic book is set for late this year or in early 2013, and is being written by Roberto Aguirre-Sacasa, one of the television show's writers. It features multiple characters from the long-running comic book and the Fox show now in its third year. Dan Parent is illustrating the story.
"I've become friendly with Roberto — he's just a genius writer," said Mr. Goldwater, who met the playwright last year at New York Comic Con when he stopped by Archie Comic Publications Inc.'s booth. "He and I were shooting the breeze."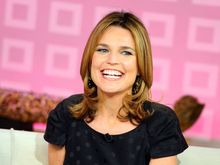 That visit sparked a friendship and, ultimately, the idea for the crossover.
"It turns out he's been a fan of Archie for years. His most recent Halloween costume? He was dressed as Archie!" Mr. Goldwater said.
Mr. Aguirre-Sacasa said the opportunity was something he could not pass up, either.
"I've been wanting to write something for Archie Comics forever and my favorite Archie stories have always been those weird crossovers like 'Archie meets the Punisher' and 'Archie meets Kiss,' " he said. "I thought, 'Archie meets Glee' would be a great crossover since they're both set in high schools, they're both optimistic, they both involve singing."
For now, Mr. Goldwater said, the plot of the four-issue story arc in "Archie Comics" is a closely-held secret, but it does involve parallel dimensions, dancing and some serious singing, too.
It's also the latest step for the publisher, which has expanded its pop cultural offerings beyond Jughead, Midge and Mr. Weatherbee.
In the past two years, Archie Comics has brought in an openly-gay character, Kevin Keller; been visited by the band Kiss; and seen Archie marry Valerie, the bassist for Josie and the Pussycats, and have a daughter with her.
Guthrie has official debut as co-host of 'Today'
Savannah Guthrie made her official debut as Matt Lauer's co-host on NBC's "Today" show Monday, shaking off nerves and starting the morning show's effort to move past a rough patch in its history.
According to the Associated Press, the 40-year-old Guthrie, NBC's chief legal analyst, said she was honored to have one of those rare jobs "you can describe as fun and actually mean it."