Metallica has made a public service video as part of a law enforcement publicity blitz to try to catch a man wanted in the death of a Virginia Tech student who disappeared after one of the heavy metal band's concerts.
Composite sketches of the suspect will be featured at bus shelters up and down the East Coast, and a video on the Internet from lead singer James Hetfield urges people to come forward with tips.
"Remember, any information no matter how small you might think it is, could be that crucial piece investigators need to help solve the case," Mr. Hetfield says.
Morgan Harrington, a 20-year-old aspiring teacher, disappeared after an October 2009 concert in Charlottesville, Va. Her skeletal remains were discovered about three months later in a field about 10 miles from the concert venue.
Her T-shirt was found in front of an apartment building near the area. A camera and a crystal necklace she had with her were never located. She was last seen hitchhiking.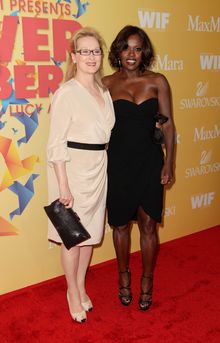 The Jefferson Area Crime Stoppers is offering $100,000 for any information leading to an arrest, and Metallica has put up a $50,000 reward.
The FBI said the suspect has been linked through DNA to a 2005 sexual assault in Fairfax City, where a woman walking home from a grocery store reported being grabbed from behind, dragged behind a maintenance shed and attacked.
Friars Club honors Cruise with entertainment icon award
Tom Cruise was in Manhattan to collect an award, and, yes, promote a movie.
On Tuesday night, the actor received the fourth-ever Friars Club Entertainment Icon Award, placing him in the same company as Douglas Fairbanks, Cary Grant and Frank Sinatra.
The evening was a toast, not a roast.
Alec Baldwin presided at the Waldorf-Astoria, where speakers included former co-stars Cuba Gooding Jr. and Kevin Pollak. Robin Thicke and Corinne Rae Bailey were among the musical performers.
Many had stories about working with Mr. Cruise and his impact on them. Mr. Baldwin joked that any time he finds himself taking on too many tasks at once, he hums the theme from "Mission: Impossible." Mr. Pollak, who appeared with Mr. Cruise in "A Few Good Men," remembered being in awe of the "unusually large and perfect pen" Mr. Cruise used for marking his script. The actor soon had a pen sent to Mr. Pollak's trailer, then sent him a second one when Mr. Pollak worried about losing the first.
The capper: Mr. Pollak still carries one of the pens with him and showed it off to the crowd.
Mr. Cruise said during his acceptance speech that his wife, actress Katie Holmes, was out of the country. But he did bring their 6-year-old daughter, Suri, who not only got to stay up late, but also took in an R-rated tribute to Mr. Cruise in keeping with the Friars tradition of blue humor.