When Charlie Sheen and his "Anger Management" cast wrapped shooting May 1 on the Sun Valley, Calif., set, nobody believed the first 10 episodes of the show would be their last. That's a sizable turnaround from six months ago.
When FX first announced a trial run of the Sheen sitcom, it was widely perceived in Hollywood as a risky bet on a ticking time bomb. Now, barring an unexpected meltdown or viewer indifference, the venture with Mr. Sheen, 46, is looking like a shrewd move, with international buyers and advertisers alike lining up to be a part of it.
In fact, the Hollywood Reporter has learned that FX and studio Lionsgate already have given their vote of confidence by allowing creator Bruce Helford and his writing staff to head back to work July 9, several weeks before they'll have official word on a pickup. It's a roughly $700,000 gamble that the first batch of "Anger" episodes, which begin airing June 28, will meet an undisclosed ratings threshold and be granted an additional 90-episode order per the arrangement with distributor Debmar-Mercury. (The first two episodes, no doubt boosted by intense curiosity, will not count toward the final tally; and the later episodes cannot see a dramatic audience drop-off.)
While the network is keeping mum on details, sources say "Anger" is selling at the highest rates FX has ever seen for a first-year series. For weeks, the first four episodes of the series, loosely based on the 2003 movie starring Jack Nicholson, have been sold out thanks to a mix of eager car, booze and movie studio advertisers. (Fiat signed on as a presenting sponsor.)
Lionsgate already has cashed in on the comedy. The studio, which with Debmar will begin peddling "Anger" to stations for a fall 2014 syndication debut, has sold the series in Canada, Latin America, Germany, Scandinavia and Australia for roughly $600,000 an episode, more than what established hits "Seinfeld" and Mr. Sheen's own "Two and a Half Men" commanded out of the gate.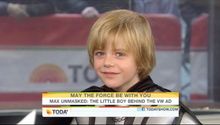 Collectively, Lionsgate is expected to generate in the neighborhood of $1 million an episode in international sales, according to sources, who suggest buyers are interested in getting either a companion for "Men" (as FX has) or a Sheen vehicle because they missed out on "Men."
"If this works, financially and creatively, it will completely change how everybody does their projects," Mr. Helford said of the model first used with Tyler Perry's "House of Payne," which enables producers to shoot two episodes a week. On that expedited timeline, "Anger's" 10 episodes will cost in the neighborhood of $10 million total, significantly less than the $1.3 million to $1.6 million an episode that a first-year multicamera sitcom typically costs.
As Mr. Helford sees it, the actors benefit, too: "They have the opportunity to do 100 episodes in two years, see the financial benefit of that and then move on to another project and reinvent themselves creatively."
'How I Met Your Mother' star welcomes second daughter
Alyson Hannigan is a mom again.
The "How I Met Your Mother" star and her actor husband, Alexis Denisof, welcomed a baby girl named Keeva Jane Denisof on May 23, her representative told People. Miss Hannigan announced the news Tuesday via her Twitter account, where she posted an Instagram photo of the newborn's hand.
"They are all doing well," her representative said.
The baby girl joins the couple's 3-year-old daughter, Satyana.
Miss Hannigan and Mr. Denisof met while both were appearing on "Buffy the Vampire Slayer" and got married in 2003. They announced their most recent pregnancy in December.
Miss Hannigan recently reprised her "American Pie" role in the latest sequel, "American Reunion." Her "How I Met Your Mother" character, Lily, gave birth in the CBS sitcom's seventh season finale last month.