Sen. John McCain says the lack of U.S. aid to Syrian rebels is "shameful," and that helping the opposition would be the biggest blow to Iran in 25 years.
The United States has refused to arm Syrian rebels in part to avoid a proxy fight with Iran and Russia, which back the Syrian government. The crisis in Syria is likely to come up when President Obama meets with Russian President Vladimir Putin in Mexico on Monday.
Mr. McCain told NBC's "Meet the Press" Sunday that members of the Syrian opposition are being "killed and massacred and tortured and raped" and "the fact that Americans aren't helping them is shameful."
CAMPAIGN
Santorum sticks by earlier campaign jabs at Romney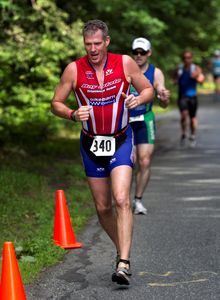 Rick Santorum is sticking by earlier questions he posed about former rival Mitt Romney's authenticity, saying the points he made during the primary campaign were legitimate.
Mr. Santorum said in a CNN interview Sunday, "I don't back away from any of those things."
Mr. Santorum had also argued in March that Republicans should give President Obama a second term because Mr. Romney wasn't conservative enough. The former Pennsylvania senator now says "clearly, the difference between President Obama and Mitt Romney is a chasm."
IOWA
Ron Paul faithful seekinfluence at convention
DES MOINES — Ron Paul has given up on becoming president, but loyal supporters are promising to promote the libertarian-leaning Texas congressman's principles at the Republican national convention this summer, a potential complication for Mitt Romney's goal of a peaceful coronation.
Paul backers have taken over state Republican conventions Nevada and Maine, and they had a strong showing this weekend in Iowa, aiming to increase their voice and clout at the nominating convention in Tampa, Fla.
Supporters say they hope to promote Mr. Paul's conservative principles, which have attracted a strong following of young voters and tea party activists, by flooding ballots for the convention and urging changes to the party platform.
Since Mr. Paul's unsuccessful 2008 candidacy for the GOP nomination, his top organizers have set about working within the party's structure to gain influence. The hope is to bend it toward principles he espouses, chiefly smaller government, sound monetary policy and a limited international military presence.
ENVIRONMENT