Stevie Nicks prefers writing a song over meeting a handsome prince. Ne-Yo claimed songwriting saved his life. And Bob Seger said writing a song is the hardest, yet most rewarding, thing he does.
Converging opinions thrived at the 43rd annual Songwriters Hall of Fame Induction ceremony Thursday in New York where Mr. Seger, along with Canadian folk rocker Gordon Lightfoot, "Gambler" songwriter Don Schlitz, and Jim Steinman of "Bat Out of Hell" fame became the latest members of the prestigious club. The writers of the long-running musical "The Fantasticks" also were inducted.
Mr. Seger opened the show with a spirited version of his 1973 classic, "Turn the Page." He then was inducted by Valerie Simpson, who performed "We've Got Tonight" in his honor.
Ne-Yo was honored with this year's Hal David Starlight Award. It's given to young artists who are making a significant impact with their original music.
"To have a person who has written a song that I look up to or that I grew up listening to tell me that I am good at it too — that means the world to me," Ne-Yo said of Hal David, a frequent songwriting partner to Burt Bacharach.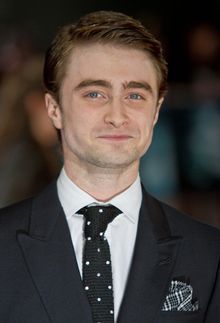 Then he explained how writing songs saved him.
"I was a pretty riled up little kid, and if not for my mom giving me the pad and the pen and telling me to take my emotions and put them there, then there was no telling, then I might I have been sticking you up or something," Ne-Yo joked.
While Miss Nicks was not inducted, she did honor Bette Midler with the Sammy Cahn Lifetime Achievement Award, and performed "The Rose," the song made famous by Miss Midler in the 1979 movie of the same name.
Mr. Lightfoot, known for hits such as "The Wreck of the Edmund Fitzgerald," and "Sundown," performed his haunting 1970 ode to his failed marriage, "If You Could Read My Mind."
The Songwriters Hall of Fame was created in 1969 by a group of established songwriters, including the legendary Johnny Mercer.
'The Artist's' Jean Dujardin in talks for role in Scorsese film
French actor Jean Dujardin, this year's best-actor Oscar winner for "The Artist," is in talks to co-star in Martin Scorsese's latest movie, Mr. Dujardin's Hollywood agent said Thursday.
Mr. Dujardin may join Leonardo DiCaprio and Jonah Hill in Mr. Scorsese's "The Wolf of Wall Street."
The movie is based on a book by disgraced former stock broker Jordan Belfort about his rise and fall on Wall Street, along with his hard-partying lifestyle and stormy personal life, Variety said.
The 39-year-old would play Jean-Jacques Handali, a smooth-talking Swiss banker engaged in money laundering for Mr. Belfort, played by Mr. DiCaprio. Mr. Handali was jailed for money laundering in the 1990s.