David Grosso is having quite a week.
The 41-year-old from Brookland is anxiously waiting for the U.S. Supreme Court to weigh in on President Obama's health care law, a decision that could have a "profound" effect on his day job as a policy specialist for CareFirst BlueCross BlueShield.
If that weren't enough to think about, he is making an aggressive push for one of two at-large seats up for grabs on the D.C. Council, an uphill battle against incumbents Michael A. Brown, an independent, and Vincent B. Orange, who earned the Democrats' nomination in April.
Mr. Grosso said he obtained a whopping 3,000 signatures over the weekend by fanning out dozens of volunteers across the city.
The tally gives him the minimum number of signatures needed to get on the Nov. 6 ballot, although "obviously we're going to keep going" in case some of the signatures are proven to be invalid, he said.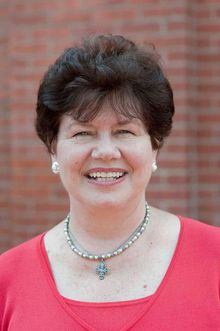 The field of candidates for the pair of at-large seats is taking shape, even though Mr. Orange said he has not definitively decided whether he also will pursue the full-term chairman's position against newly appointed Chairman Phil Mendelson — who picked up nominating petitions on Monday — and a contingent of lesser-known contenders.
The winner of the special election to fill the chairman's seat will finish the last two years of Kwame R. Brown's term, after Brown resigned and pleaded guilty to bank fraud and a misdemeanor campaign finance violation from his 2008 re-election campaign as an at-large member of the council.
Either way, non-Democrats, including the independent Mr. Grosso, are gearing up for a tough race for one of the at-large seats.
Mary Brooks Beatty, 60, the Republican nominee for at-large member of the council, said she is reaching out to churches and voters east of the Anacostia River through a slate of barbecues and other public events.
Leon Swain Jr., 59, a former chairman of the D.C. Taxicab Commission who worked undercover with authorities to expose corruption within the taxi industry, is also seeking signatures to run as an independent.
Ann C. Wilcox, 56, a Ward 2 resident who has run for council seats in previous years, will represent the D.C. Statehood Green Party on the ballot to keep the party viable.
Mr. Orange should have a leg-up on the competition in the heavily Democratic city. Mr. Brown could be more vulnerable because he occupies one of the two at-large council seats reserved for a minority party.
"We're usually competing for that independent seat," Ms. Wilcox said of the non-Democrat contenders.
For now, the incumbents' most established challengers say they are focusing on their message instead of worrying about Mr. Orange's intentions.
"I can't control any of that," Mrs. Beatty said.