Overexposed
Maroon 5
A&M
★★
Billed as Maroon 5's poppiest album to date, "Overexposed" sets its sights on the same fans who ate up "Moves Like Jagger," a chart-topping pop hit that ironed out the band's funky kinks and presented a smooth, streamlined Top 40 sound instead.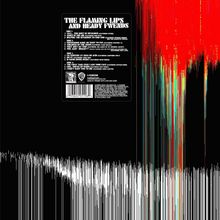 These 12 new songs follow a similar pattern, mixing dance beats and Auto-Tuned melodies into one slickly produced package. As a result, "Overexposed" is the very definition of commercial music, but it also jettisons everything that made the band unique, like a quirky high school student who stops hanging out with the drama kids and science geeks in order to be popular.
"One More Night" opens the record with a minor-key reggae groove co-written by Max Martin, the pop titan who previously wrote hits for Britney Spears, the Backstreet Boys and Kelly Clarkson. OneRepublic's Ryan Tedder lends his songwriting assistance to another track, and Benny Blanco — the guy behind Katy Perry's "California Gurls" and Ke$ha's "Tik Tok" — checks in with "Payphone." If "Overexposed" sometimes sounds like the work of a different band, it's because Maroon 5 has never relied so heavily on collaborators before.
Some things remain the same. Adam Levine's cocky swagger and high falsetto vocals are in fine form, whether he's channeling Usher during the dance-pop gem "Ladykiller" or performing the album's sole piano ballad, "Sad," like a male Adele.
It's hard to hear his bandmates' contributions, though. James Valentine's guitar takes a backseat to the buzzing synthesizers and keyboard loops that dominate most of these songs, and Matt Flynn's percussion sounds like it came from a computer program instead of a drum set. Only a handful of tracks contain bridges or solo sections, which means the guys have little to do apart from backing Mr. Levine's voice and cycling their way through choruses that are structured to sound as repetitive as possible.
It's not very rock 'n' roll, in other words. That's probably the whole point of "Overexposed," an album that purposely imitates the pop-centric sounds of 2012, but the record winds up sounding as tired as its title.
The Flaming Lips and Heady Fwends
The Flaming Lips
Warner Bros.
★★★
The Flaming Lips push the envelope with "Heady Fwends," an intensely bizarre — but often charming — duets album filled with appearances by pop starlets, indie rock frontmen and folk singers alike.