Naomi Judd's new limited-run SiriusXM radio talk show has no safety net, and even the country star isn't sure that's a great idea.
"If you've been at a press conference, you know I've said things I haven't thought of — whoa," Ms. Judd said. "That's why they asked me. And there's no five-second delay. I'm wandering the woods without a map."
Ms. Judd said she hopes "Think Twice," which starts its six-week run of hourlong Friday morning episodes this Friday, will be a place the satellite radio network's 22 million subscribers can turn to for a free-form discussion of ideas and topics, from current events and politics to hot-button issues like abortion and evolution.
"I want people to think twice," Ms. Judd said in an Associated Press interview. "That's why I came up with the title, because in today's culture, in this ADHD culture, people don't understand the real important stuff. I want people to be talking about this stuff at the water cooler, around the kitchen table. I may have a total brainiac on who's one of the most important people in the world, but I want to translate it for standard-issue folks because that's where my heart is. I want to tell them how this is affecting their everyday life."
First up, though, the 66-year-old Grammy winner will examine her own life and her relationship with daughter Ashley Judd. Mother and daughter will sit down together in front of a studio audience Tuesday to tape the debut episode.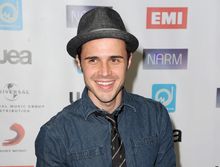 Naomi Judd's voice filled with emotion when she described her feelings about the interview. She said that though the two have spent time together since Ashley published a memoir last year that placed stress on their relationship, they have not spoken about the book or the revelations that Ashley was sexually abused as a child, including by a family member.
When "All That Is Bitter & Sweet" was published last year, Ashley Judd said she had never told her mother of the abuse. Both Naomi Judd and her other daughter, duo partner Wynonna Judd, say they also suffered sexual abuse.
"I admit I'm a little nervous about doing it because this is the first time that Ashley and I have ever done anything together," Ms. Judd said. "And I'm going to ask her about what happened in our relationship — whoa, I have to take a deep breath before that one."
The remainder of the season will be live call-in shows that will be replayed Saturday morning. She's pulling her guest list from her personal Rolodex. Guests already scheduled include National Institutes of Health Director Dr. Francis S. Collins and Dr. Helen Morrison, a forensic psychiatrist specializing in serial killers.
Allen stayed with friends while making new album
Kris Allen, winner of the eighth season of "American Idol," didn't stay in a fancy hotel or rent an apartment in Los Angeles when he recorded his second album. Instead, he crashed on his friends' couch.
"It's a better feeling to come from the studio where I've been working and diving into music all day to get away from that and just be myself," Mr. Allen said in a recent Associated Press interview.
To thank his friends for their hospitality, the album is titled, "Thank You Camellia," the name of the avenue where they live.
The 26-year-old said he believes "Camellia" is a better representation of the person he is compared with the first album he released after winning "Idol" in 2009. A big reason is that he had more time to work on it.
"I think I had four months to make the last record. I've had 2 1/2 years to make this one. I was able to make the record that I wanted to make. … This one is a little bit more fun. You can roll the windows down and jam to it. It feels like a summer record."