Paul McCartney has confirmed an Olympic-sized rumor, saying he'll be the closing act at the London 2012 Olympics' opening ceremony.
Earlier this year, the former Beatle disclosed that he was in talks to play a role in the celebrations.
On Monday, he confirmed: "I've been booked."
He told BBC radio station 5 Live that he would be "closing the opening" of the games.
The lineup for the ceremony, overseen by "Slumdog Millionaire" director Danny Boyle and themed "Isles of Wonder," is a closely guarded secret, but many had suspected Mr. McCartney would be involved.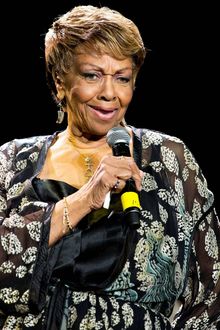 The Olympic Games take place July 27 to Aug. 12.
Trial opens in suit against Costner over BP deal
Kevin Costner's fame is the only reason fellow Hollywood actor Stephen Baldwin and another person sued Mr. Costner over their investments in an oil cleanup device tried out after BP's spill in the Gulf of Mexico, Mr. Costner's attorney said as the trial in the multimillion-dollar business dispute opened Monday.
According to the Associated Press, Mr. Baldwin and friend Spyridon Contogouris claim Mr. Costner and business partner Patrick Smith duped them of their shares of an $18 million deal for BP to buy oil-separating centrifuges after the April 2010 oil spill.
Mr. Costner's attorney, Wayne Lee, said his client played no role in Mr. Baldwin and Mr. Contogouris' decision to sell their shares in a company that marketed the centrifuges to the energy company.
Mr. Baldwin and Mr. Contogouris are seeking more than $21 million in damages. Mr. Costner and other defendants also are seeking damages in counterclaims.
Olsen twins take home top prize at fashion awards
Mary-Kate and Ashley Olsen took home the biggest prize at the annual Council of Fashion Designers of America awards. The former child TV stars were selected Monday night as the country's top womenswear designers for their collection called the Row.
"I'd like to thank you — you," Mary-Kate, wearing an all-black ensemble, said, turning to her purple-clad twin, as she accepted.
Jessica Chastain, who wore a sparkly white dress by Prabal Gurung, announced the 25-year-olds as winners at Lincoln Center in front of an audience that drew not only from the fashion world but also from Hollywood.