The creators of "South Park," the animated show known for its crude language and lampooning hot-button social issues, are about to whack the video game world with "The Stick of Truth."
Trey Parker and Matt Stone used a Microsoft Xbox 360 press event Monday to unveil "South Park: The Stick of Truth," a video game based on the Comedy Central show.
"We got approached a couple of years ago to do a 'South Park' game and the only thing was that it had to feel like you were in a 'South Park' episode," Mr. Parker said.
"So it had to get that distinctive, crappy 'South Park' look," Mr. Stone chimed in.
The video game trailer showed the cartoon town being destroyed by "goblins, vampires and hippies." The group of cartoon friends at the core of the show set out to save the town with the help of a "new kid" whose family just moved to the community.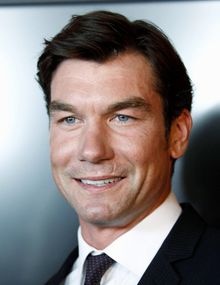 "You are the new kid who moved into town," Mr. Parker said of the role taken on by players of the game being made by THQ Inc. "You are trying to become cool."
A version of the game tailored for Xbox 360 voice and gesture-sensing Kinect controllers will let players taunt adversaries. The game is to be released in March 2013.
Air date set for reality show despite threat of CBS suit
The list of contestants for ABC's "The Glass House" is out, although a legal challenge looms over the upcoming reality show.
ABC said Monday that 14 people, including a bail bondsman, a scientist and a bar mitzvah DJ, will become housemates and compete for a $250,000 prize. Audience feedback will help shape the contestants' daily life and who stays in the game.
CBS, however, is seeking an injunction blocking the airing of "The Glass House," alleging it violates copyrights and trade secrets from its show "Big Brother." ABC has denied wrongdoing, saying the two shows have numerous differences.
A date for the injunction hearing has yet to be scheduled. "The Glass House" is set to debut June 18 on ABC.
Jerry O'Connell cast as Herman in NBC 'Munsters' reboot
Jerry O'Connell has a new address: 1313 Mockingbird Lane.
The former "Defenders" star has been cast as Herman Munster in "Mockingbird Lane," NBC's reboot of 1960s sitcom "The Munsters," the Hollywood Reporter has confirmed.