Hunters turned London Knights into community passion
Canadian junior team is now the model franchise for league
First in a series
LONDON, Ontario — Old friends sit around the bar at Joe Kool's on Richmond Street, drinking Alexander Keith's and talking about Dale Hunter. Across town at Wortley Roadhouse, blocks away from his house, patrons and bartenders tell stories and reminisce.
One of them is Tie Domi, a retired tough guy and veteran of 1,020 NHL games. He's just a hockey dad now. His 17-year-old son, Max, plays for the London Knights. Hunter and his brother, Mark, have owned the team since 2000.
"Tell Dale my son misses him," Domi said.
Hunter is away, having been named coach of the Washington Capitals on Nov. 28, 2011. Domi's message is a common theme in the place Hunter still calls his "hometown."
Cassie Brock, 13, laughs as her cousin, Kylie Brock, 9, left, reaches ... more >
Hunter is an institution in London, a city of some 350,000 about 2½ hours from Detroit. It is a result of he and his brother turning the Knights from a laughingstock not too long ago into the New York Yankees of the Canadian Hockey League.
"This is a model now in the CHL," assistant general manager and assistant coach Misha Donskov said. "You've got 16-, 17-, 18-year-old kids playing in front of 9,100 people, and it's kudos to them. They single-handedly built an empire here."
It never was about flash and marketing. It was all about doing what the Hunters love most, the combination of hockey and winning. Success on the ice brought in fans, and everything kept snowballing as the Knights became the most desirable place for prospective junior players.
"It's the old 'Field of Dreams' line," Knights goaltending coach Bill Dark said. "If you build it, they will come."
'No turning back'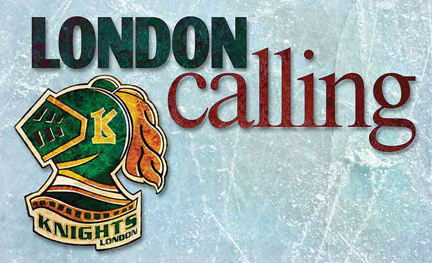 So the two men who grew up on a farm gambled their financial future that a lifetime in the game could produce a winner, buying the team for about $3.5 million.
"It was a big risk. We put a lot into it," Mark Hunter said. "It was a lot of money back then, what we put into it, and we were all in. We put all we possibly could, myself and Dale. There was no turning back. If it was turning back, it was having to shovel."
A childhood growing up on a farm in tiny Petrolia, about 57 miles outside London, prepared the brothers for this undertaking.
"Well, we had to work on the farm. It's hard work," their father, Dick, said. "And when they played hockey, that's the way they played. You had to play hard."
View Entire Story
© Copyright 2013 The Washington Times, LLC. Click here for reprint permission.
About the Author
Latest Stories
Latest Blog Entries
Commentary
By Andrew P. Napolitano

Fourth Amendment says Obama is not at liberty to collect metadata
Independent voices from the The Washington Times Communities
Covering the world of soccer, including the World Cup, Major League Soccer, D.C. United and the English Premier League and other interesting sporting events.
Lists of top ten movies, songs, funny moments, fashion statements, automobiles, children's names, stupid celebrity moments, first dates, last dates, weddings, and much, much more.
Right-brain investing in a left-brain world. You can do it. I can help.
News and views on the Civil War.