NEW YORK — Britney Spears and Demi Lovato are bringing their star power to Fox's "The X Factor."
The network officially announced Monday what had been a poorly kept secret, that Miss Spears will join Simon Cowell's music competition for its second season.
Miss Spears, wearing a white minidress, came onstage at Fox's New York upfront presentation with Mr. Cowell, Miss Lovato and the remaining judge, L.A. Reid
Miss Spears said she was "so excited about the whole experience" and that it will be different from anything she's ever done.
Fox also is promising changes to its other underperforming competition show — "American Idol" — and trying to breathe new life into "Glee" by moving it to a new night and adding guest stars Kate Hudson and Sarah Jessica Parker.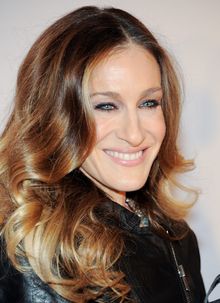 The network will add two comedies to its schedule in the fall, turning Tuesday into a sitcom night, and will add one drama. Fox on Monday became the second broadcast network to announce next season's schedule, following NBC on Sunday.
Mr. Cowell's "The X Factor" did well in the fall, but it didn't live up to the creator's inflated expectations. Shortly after the season ended, judges Paula Abdul and Nicole Scherzinger and host Steve Jones were dispatched.
"Not to be negative about the people leaving, but we just felt the mix could be more effective and more entertaining," said Peter Rice, entertainment chairman for the Fox Networks Group.
"American Idol" remains Fox's centerpiece, as it has been for the past decade, but the show lost a quarter of its audience this season.
"This year was a bigger drop-off than we anticipated," said Fox Entertainment President Kevin Reilly. He said "Idol" made no changes from last year, and there was little "urgency to view" at the beginning of the season.
He promised changes for next season, but he wouldn't give any details.
"There's a lot of life left in it," he said.
Once a sensation, "Glee" saw its viewership drop by 21 percent this season. It will move to Thursday nights and a comfortable 9 p.m. time slot following "The X Factor" in the fall. Mr. Reilly said the show is "poised for a creative renaissance" and has Miss Hudson and Miss Parker lined up for multiepisode guest slots.
Part of the reason Fox moved "Glee" was to make Tuesday a four-sitcom night, with two new shows joining "New Girl" and "Raising Hope." Mindy Kaling, actress, producer and writer for "The Office," creates and stars in "The Mindy Project," a romantic comedy about a doctor looking for love. The other new comedy, "Ben and Kate," is about a pair of odd-couple siblings.
"We've been building comedy momentum on Tuesday, and we finally have the shows that have exactly the tone that we are looking for," Mr. Reilly said.