In the wake of a damning Media Research Center report that broadcast news networks afforded a mere 19 seconds of coverage to historic Catholic lawsuits challenging the White House on certain mandates in the health care bill, religious and pro-life leaders have stepped forward to express "outrage" at ABC, CBS and NBC.
The list so far: Patrick Reilly, president of the Cardinal Newman Society; Marjorie Dannenfelser, president of the Susan B. Anthony List; the Rev. Jonathan Morris, Fox News analyst and program director for the Catholic Channel on Sirius XM radio; Matt Smith, president of the Catholic Advocate; the Rev. Robert Sirico, president of the Acton Institute; Brian Burch, president of CatholicVote.org; Lila Rose, president of Live Action; Ed Whelan, president Ethics and Public Policy Center; and Bill Donohue, president of the Catholic League.
"The elite media may attempt to ignore what is about to happen in our nation regarding religious freedom, but believers of all religious traditions, and even nonbelievers who are fair-minded, are about to retrieve America's rich and firm tradition of religious liberty, sending intolerant secularists into retreat," observes the aforementioned Mr. Smith.
AND ANOTHER VOICE
Citing "certain minimum health insurance coverage requirements" that "would require some employers to violate the injunctions of their religion," the Rabbinical Council of America, which represents 1,000 Orthodox rabbis in 14 countries, issued this resolution at its recent convention, declaring the organization: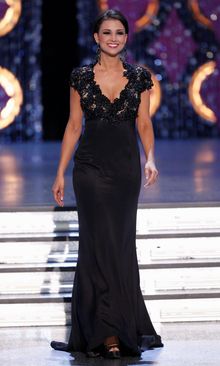 "Commends the Catholic Church and other religious organizations for raising issues of concern on this matter; and commends the President and his administration for considering and responding to citizens' concerns with said regulation; and urges the administration, in consultation with relevant religious bodies, to include further necessary protections to safeguard the religious rights of all Americans."
FUN WITH FUNDRAISING
Just an annoying reminder. "POTUS" or "Potus" simply means "President of the United States." Now, on with the show, as described in the White House pool report from New York Times political writer Peter Baker, outlining President Obama's schedule through Thursday.
"After leaving Colorado Springs, Potus will head to Denver, where he will headline a reception for 700 at the Hyatt Regency Denver at the Colorado Convention Center. General admission tickets started at $500 apiece … Next, he flies to California, where he will appear at a dinner at a private residence that will also include a performance by David Crosby and Graham Nash of Crosby, Stills, and Nash. About 60 people are expected at the dinner for $35,800 apiece."
"Then Potus finishes the long day at Fox Theater in Redwood City, Calif., where he will address 1,100 people who paid for tickets that started at $250. Ben Harper will perform. Tomorrow, Potus will attend a fundraiser with 20 people at the Fairmont San Jose, with tickets costing $35,800 per person. Proceeds from all these events go to Obama Victory Fund."
THE PUTIN FACTOR
Shirtless photos of then-Russian prime minister Vladimir Putin astride a horse sparked much press hubbub a few years ago; even the staid Times of London predicted the images would "inevitably trigger mass swooning by women all over Russia." Perhaps the paper is right: new numbers show that the leader is indeed very popular among females.
"Putin is well liked by most Russians, with roughly 7 in 10 (72 percent) offering a favorable opinion of the recently re-elected president … . Putin is broadly popular, but especially so among women," notes a new Pew Research Center "Global Attitudes" survey released Wednesday.
A hearty 75 percent of Russian women have a favorable impression of Mr. Putin, as do younger adults ages 30-49 and those with a secondary school education or less. Russians also have "ethnic chauvinism," the survey says, revealing that 53 percent of the population say their homeland should be "for Russians only." The number was 26 percent in 1991 when the Soviet Union was near its endpoint.
"The image of Russia as an imperial power persists among a substantial number of Russians today. A 44 percent plurality say it's natural for their country to have an empire," the research says, noting that 73 percent think that Russia should be "more respected" around world. The survey of 1,000 face-to-face interviews with Russians was conducted March 19-April 4.