ALBUQUERQUE, N.M. — Four years ago, Heather Wilson gave up her House seat from New Mexico to make a run for a rare opening in the Senate. She lost in a bare-knuckled Republican primary. This year she has the luxury of sitting back as the Democratic successor to her House seat takes a similar gamble.
The stakes are equally high.
In 2008, Democrat Tom Udall won the Senate seat of Ms. Wilson's mentor, Pete Domenici, a Republican power in Washington for three decades. Democrats found themselves holding both of the state's Senate seats for the first time in nearly 40 years.
With Democratic Sen. Jeff Bingaman retiring after 30 years, the GOP is targeting New Mexico in its drive to capture control of the Senate and swing the battleground state back to Republicans in the presidential election.
Ms. Wilson, 51, had been bracing for another bruising primary fight, this time over conservative credentials, with Lt. Gov. John Sanchez. But Mr. Sanchez dropped his bid a few months ago and endorsed Ms. Wilson, saying a divisive June 5 primary would hurt the party's chances come November.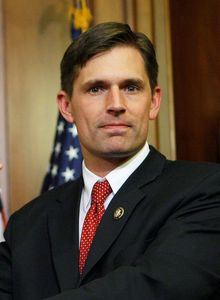 She still has one opponent, Las Cruces businessman and twice-losing congressional candidate Greg Sowards, but she is expected to win the primary easily. If she does, Ms. Wilson will face one of two young Democrats in November: Rep. Martin Heinrich, 40, who two years ago won her congressional seat representing Albuquerque, or state auditor Hector Balderas, 38.
Mr. Balderas is considered the underdog. But unlike Ms. Wilson in her previous Senate primary, Mr. Balderas and Mr. Heinrich have been playing nice. Both are viewed as rising stars in the party, and Mr. Balderas is considered a potentially strong challenger to Republican Gov. Susana Martinez in two years if he stays in good graces with party leaders.
Mr. Heinrich has raised $2.5 million, 2 1/2 times what Mr. Balderas has raised, according to filings through the end of March with the Federal Election Commission.
Still, in a state that is 46 percent Hispanic, no one is counting Mr. Balderas out, despite Mr. Heinrich's status as a sitting congressman, his money-raising edge and a long list of endorsements from unions, environmental groups and other traditional Democratic backers.
"Heinrich has more name recognition and more money, but typically Spanish surnames on Election Day do a little better than expected in a Democratic primary," said Brian Sanderoff, an Albuquerque pollster. "Hector Balderas should not be taken for granted by any means."
State Democratic Chairman Javier Gonzales said whoever wins his party's primary will "be strong enough to beat Heather."
The primaries have been quiet. If it weren't for a few introductory television and radio ads by Mr. Heinrich, Mr. Balderas and Ms. Wilson, one might not even know an election was just a couple of weeks away.