Cee Lo Green said he'll stick with "The Voice" singing competition show "as long as it's fresh." The rapper turned singer joined the show last year as coach and judge alongside Christina Aguilera, Blake Shelton and Adam Levine.
"I would like to think that we were irreplaceable, you know what I'm saying?" he said in an interview with the Associated Press. "But the truth of the matter is, we're still working-class artists and artists can be very fickle. … I would like to be here as long as it's fresh and new and exciting and fun for me."
Mr. Green, 37, said he considers the gig a "day job" and expects that NBC has plans in place should any of the judges decide to leave. But for now he's happy to continue "building the brand of Cee Lo Green" on the popular TV series, which ends its second season this week.
Ms. Aguilera's appearance on Maroon 5's hit from last year "Moves Like Jagger" has led to further musical collaboration among the show's stars. Mr. Green said he recently recorded a tune with Ms. Aguilera and has been in discussions with Mr. Levine.
"And I have a song for Blake Shelton that I gave to him. And I'd like to do it alongside him. I'd like for it to be a duet," he said.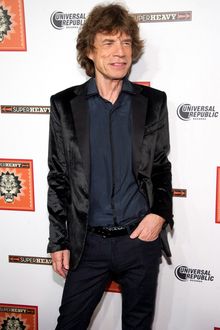 And what about a supergroup featuring all four of the singers?
"Why not, man? Why not? Everybody's talented. Everybody's available and highly enthusiastic," he said. "I think everybody would be up for it, man, because it's a great idea."
Kardashian wants divorce to move forward
Kim Kardashian's attorney told a judge Friday that the reality star wants her divorce from Kris Humphries to move forward, but that the case has been slowed by the NBA player's hurt feelings and his desire for an annulment.
Mr. Humphries' attorneys said they needed more time to gather information to decide whether to pursue allegations that the couple's 72-day marriage was a fraud. Proving the allegations likely would require a trial, which Ms. Kardashian's attorney Laura Wasser said could prove costly to her estranged husband.
The couple was married last summer in a lavish, star-studded and televised ceremony, but Ms. Kardashian filed for divorce on Oct. 31. Mr. Humphries responded a month later by asking for an annulment, claiming the couple's nuptials were based on a fraud, but not laying out specific evidence.
"I feel that [Mr. Humphries'] personal feelings and maybe some media drive is keeping this case alive," Ms. Wasser said. She said the couple is eligible for a divorce since it has been more than six months since Ms. Kardashian filed her petition.
"Certainly, they've been separated longer than they've been married," Ms. Wasser said.
She said if the case goes to trial and Ms. Kardashian wins, she will ask that Mr. Humphries pay her hefty legal fees. Currently, Ms. Kardashian, the star of the E! Entertainment Television series "Keeping Up With the Kardashians," wants each side to pay their own fees.
Superior Court Judge Stephen Moloney told both sides to return to court on Aug. 15 for a status hearing.