ABC News and Univision on Monday announced a joint venture to create an English-language news network aimed at Latinos that will offer online content this summer and be on television next year.
The venture, which does not have a name yet, is aimed at establishing a beachhead within one segment of the rapidly growing Latino marketplace — those people born in the United States who prefer to get their news in English.
"It's not the future of America," ABC News President Ben Sherwood told the Associated Press. "It's the present of America."
Univision is the nation's largest Spanish-language media company and it already provides news content in Spanish, as does the NBC Universal-owned Telemundo. CNN En Espanol is a 24-hour Spanish-language network. The ABC-Univision venture stakes new ground with programming in English.
Mr. Sherwood said he met with Univision President Cesar Conde and Univision News President Isaac Lee more than a year ago to discuss ways to cover the presidential election together. The discussion quickly expanded, although the new TV network won't be operating in time for this fall's campaign.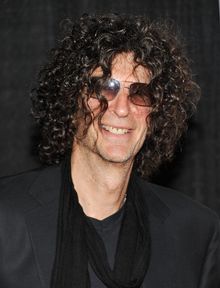 "We began to imagine all sorts of possibilities," Mr. Sherwood said. "As Cesar said, we began to dream some big dreams."
The companies would not say how much money they will sink into the joint venture. Both said some of their current employees will be involved in putting the network together, and Mr. Sherwood said there would be some new hires.
Although the content is still being determined, the networks said lifestyle and entertainment programming will be included along with news.
The executives said they hope the network attracts non-Latinos interested in what issues are important to this demographic, along with the Latino audience.
"We believe it is important to act as a bridge between the Latino community and the overall population," Mr. Conde said.
Disney and ABC Television Group Chairwoman Anne Sweeney said the venture is an important step in broadening ABC's reach.
Parents council urges boycott of 'America's Got Talent'
As the clock ticks closer to Howard Stern's much-hyped debut on "America's Got Talent," the Parents Television Council (PTC) is launching another attack on the polarizing radio host and reality-show judge.
Almost immediately after the shock jock officially joined the judges' panel in December, the PTC slammed NBC, blasting the decision as "an act of desperation for a failing network." Mr. Stern responded to the group's complaints in an interview with CNN's Piers Morgan, who previously was a judge on "Talent."
"Networks shudder for people like this," he said at the time. "I guess they get their printer out and they make a letterhead and they start to complain that I'm some sort of weird pervert who is going to convert Americans into some kind of zombie sex fiends."