Third of three parts
NUREMBURG, Germany — Underlying Germany's vaunted manufacturing machine is a system of close collaboration among business, labor and government that has served the nation well in recent years and stands in marked contrast to the increasingly adversarial system in the U.S.
Most factories in Germany are unionized, businesses have labor representatives on their boards, and union demands typically are not sources of tension or hostility with management. On a recent tour of factories here, chief executives professed to value their workers for their institutionalized knowledge and skills.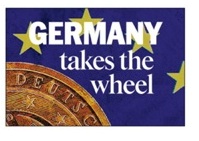 U.S. companies slashed more than 6 million jobs in a matter of months during the Great Recession in the biggest job bloodletting in a half-century. In Germany, businessmen interviewed here said, they went to great lengths to retain their workers during the steep downturn of 2009.
That led to a remarkable development: German unemployment actually declined during the recession.
"We treat our people well. Then we can demand more," said Count Anton-Wolfgang von Faber-Castell, owner of the Faber-Castell manufacturer of pencils and luxury pens on a beautiful campus outside this city, best known for its trials of Nazi war criminals.
Faber-Castell was one of the first companies to offer its workers insurance benefits during the 19th century. Baron Lothar von Faber, a fourth-generation owner, set up a company health insurance plan in 1844, built housing for his employees and contributed to the building of schools and churches.
For his extraordinary social conscience and business success, the baron was decorated by Bavaria's king.
Mr. Faber-Castell, who is the eighth generation of his family to run the company, continues the tradition and has added environmental stewardship to the traditional largesse toward labor. He said that losing his best workers is among his biggest worries.
"The biggest threat is not to find the right people whose heart is beating for the product," he said. "You need a certain passion."
Far from pink-slipping the company's oldest and most experienced workers during a downturn as many U.S. companies did, Mr. Faber-Castell said, he cultivated them.
Valuing older workers
"I worry that we didn't keep people long enough," he said, harking back to the recent early retirement of a key employee in Brazil, which seemed to set back the company's largest pencil factory there.
"We respect our people. We do not kick old, experienced people out. How do you keep the know-how?" he asked.
Treating workers well has paid dividends for the company, the count said, particularly in the past couple of decades when unions agreed to restrain the growth of wages so Germany could catch up with the global competition and improve productivity. That resulted in a stronger economy for business and workers alike, he said.
"Management and unions try to find a common solution, to get reasonable results," he said, noting that his own factories are unionized. "To our amazement, people complain less. Common sense is prevailing."
Hermann Noack, owner of the Foundry, a century-old firm in Berlin that molds massive sculptures on behalf of artists and governments, refused to lay off any of his 33 workers in 2009, even though he did not get a single new commission that year.
"It's difficult to throw somebody out and find new people," he said, noting that his employees are artists and craftsmen with exacting skills that cannot be duplicated easily. The company is best known for its sculptures created on commission for the English sculptor Henry Moore.
German businessmen say that looking out for employees is common sense and good business. Most have profited from a system of apprenticeship set up through collaboration among management, labor and government to train workers and funnel them into factories that require specialized labor.
Wilhelm Seibel, who runs Mono, a small knife factory in the Rhine Valley with 30 workers, said he recruits his employees from among the graduates of a rigorous three-year apprenticeship in his industry. During the apprenticeship, the workers go to school for three days a week and work a couple of days in the factory for low wages.
After three years, the apprentices are required to take a demanding test. Mr. Seibel said he also requires his candidates to individually design and craft a top-end knife to show their knowledge and skill.
"They must do a masterpiece" to get hired, he said.
Apprenticeship system
Other businessmen also credit the apprenticeship system with supplying the skilled workers they need in their factories.
Deutsche WorkStation, a Dresden firm that designs custom interiors for yachts, offices and hotels, has about 25 apprentices on its staff of 250 and recruits its craftsmen out of apprenticeship programs.
The company particularly needs skillful cabinetmakers, who can earn $4,000 to $6,000 a month crafting one-of-a-kind pieces for the company's wealthy clients.
"Our most critical expenses are labor. We do everything piece by piece," said chief executive Fritz Straub. "About 75 percent of what we do is by hand."
German businesses are responsible for educating their workers and teaching them necessary skills under the apprenticeship system.
In the U.S., businesses pass off that responsibility to workers, who often don't acquire the skills they need to get the best jobs. Filling the educational vacuum in the U.S. is a hodgepodge of government programs and community colleges, which have evolved to become the main providers of specialized education for trades.
Germany's apprenticeship system has its roots in the guilds of the Middle Ages, but it has been continuously updated to reflect the demands of modern technological economies. A 1969 law stipulated that apprenticeship training was a shared responsibility of the state, unions, businesses and chambers of commerce.
Unlike in America, where high schools and universities provide general education, Germans send more than half of high school graduates directly into apprenticeship programs in 342 trades to prepare for specialized jobs such as bakers, opticians, bankers and secretaries. Only about one-fourth of German youths go to college.
German manufacturers say their apprenticeship system helps them maintain a competitive edge, while U.S. manufacturers increasingly look for skilled immigrants to do the specialized jobs that untrained American graduates are not prepared to fill in their factories and offices.
As a result, even as U.S. workers complain they can't find jobs, the yearly quotas that the government allows for skilled immigrants in the U.S. are filled within weeks after opening, and businesses lobby hard to increase those quotas rather than provide training for unemployed Americans.
'Mitbestimmung'
Angel Gurria, secretary-general of the Organization for Economic Cooperation and Development, said the cooperative system of training and employment in Germany has been a key ingredient of its success at "navigating the stormy waters of the crisis" to become the best-managed economy in Europe.
"The performance of the German labor market over the past years has been very impressive," he said, noting that in 2005, the German unemployment rate was the sixth highest among developed countries at close to 11 percent. By last year, it had fallen by half and was ranked among the lowest.
"Let me pay tribute here to the role of the social partners in Germany and to the instrument of 'Mitbestimmung,'" he said, referring to the collaborative "co-determination" system that since 1974 has required companies with more than 500 workers to include worker representatives on their boards, giving labor a say in running the business.
Mr. Gurria noted that the German apprenticeship system has been far more successful than the U.S. educational system at preparing young people for work in skilled professions and avoiding the high youth unemployment problem that the U.S. is experiencing.
John Schmitt, an economist at the U.S. Center for Economic and Policy Research, said the most remarkable achievement in Germany was the drop in unemployment during the Great Recession while joblessness was soaring in the U.S. and other countries.
"The secret to Germany's success," he said, "was the country's ability to spread the pain of the downturn broadly. German companies cut hours rather than workers." The German unemployment system helped pick up the slack for workers with reduced hours by providing partial compensation.
Work-sharing
Some states in the U.S. have tried to encourage such "work-sharing" through their unemployment programs, Mr. Schmitt said, but the system has not been widely adopted or promoted in Germany.
"In the United States, the incentives encourage firms to lay workers off, rather than reduce hours," he said.
Germany's success hasn't gone without notice in the top echelons of government in Washington. Both President Obama and top Republicans in Congress in recent months expressed interest in promoting more work-sharing to curb unemployment.
But Elisabeth Jacobs, a fellow at the Brookings Institution, said it would be difficult to change the adversarial U.S. system as long as laying off workers remains the quickest way for employers to cut costs during a recession and no legal obstacles stand in their way.
Layoffs impose considerable costs on society, she said, notably the cost of extended unemployment benefits, widening poverty and homelessness, and the expense of rehiring and retraining workers. By forcing businesses to bear more responsibility, the German system limits costs for the rest of society.
Specifically, Germany's system of making businesses responsible for worker training prompts companies to "hoard workers" during a recession, Ms. Jacobs said, so they don't have to pay to replace or retrain laid-off workers when the economy recovers.
While the benefits of the German approach for the broader society are clear, Dennis Nally, global chairman of PwC International business research firm, said U.S. businesses and the economy would benefit the most from a system of collaboration and training.
U.S. employers today are having trouble filling an estimated 3 million skilled jobs despite more than 10 million unemployment workers in the nation, and this is limiting their ability to grow, he said.
"The bottom line is that the private sector needs to step up in a much bigger way," he said. "Governments don't have the financial resources to have the impact they once had."
Shunning compromise
Leslie H. Gelb, senior fellow at the Council on Foreign Relations, noted that the willingness of German businesses and labor unions to set aside differences and pursue common interests in preserving jobs and profits is not the only major difference with the U.S.
The political system in the U.S. is also seemingly hostile to such collaborative solutions, he said.
"German economic policymaking is more pragmatic than partisan," he said. German leaders embrace, for example, a combination of spending cuts along with tax hikes to reduce deficits, all the while investing in infrastructure to stimulate jobs and growth — a mixed approach that seems to be anathema in America's polarized political system.
"U.S. leaders just might learn something from [Germany] about how to run a 21st-century industrial economy in a democracy," Mr. Gelb said.
Clyde Prestowitz, a trade analyst at the Economic Strategy Institute, said the U.S. will have to mimic the system of collaboration in Germany if it is to avoid losing its status as the world's most powerful economy.
"We're in decline," he said. "That's obvious to everyone outside the United States and to most inside except for firm believers in American exceptionalism."
The U.S. could easily reverse this economic decline by learning from the successes in Germany, China and other ascending countries, he said.
"Study their programs and copy them," he said. "Anything they can do, we should be able to do as well, sometimes maybe even better."
© Copyright 2014 The Washington Times, LLC. Click here for reprint permission.