A man who had a cardiac arrest while jogging in London's Hyde Park said his life was saved with help from a famous passer-by — Dustin Hoffman.
Sam Dempster said Tuesday that the actor waited with him after he collapsed April 27 until paramedics arrived.
On his recovery blog, the 27-year-old Mr. Dempster thanked medical staff and "my newfound favorite celebrity Dustin Hoffman."
Mr. Dempster initially credited Mr. Hoffman with having summoned an ambulance, but the London Ambulance Service said someone else had made the emergency call.
Martin Macarthur, one of the paramedics on the scene, said Mr. Hoffman described seeing Mr. Dempster collapse and froth at the mouth.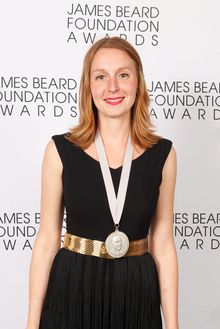 "He was the main witness and saw him stagger and go down," Mr. Macarthur said. "He stayed on the scene for the whole duration of the resuscitation, which was about 15 minutes. He was very concerned."
Mr. Macarthur said the 74-year-old actor told medics, "Great job, guys," after they resuscitated Mr. Dempster with a defibrillator.
Representatives of the "Tootsie" and "Rain Man" star, who has a home in London, did not immediately respond to requests for comment.
State trooper featured in Rockwell illustration dies
A retired Massachusetts state trooper who was a model for Norman Rockwell's 1958 Saturday Evening Post illustration "The Runaway" has died.
Massachusetts State Police said retired Staff Sgt. Richard Clemens Jr. died Sunday at 83 after a brief illness, the Associated Press reports.
Rockwell, Sgt. Clemens' neighbor in the Berkshires town of Stockbridge, asked the trooper to pose for the illustration along with an 8-year-old boy, Ed Locke. The work shows a trooper in a diner counseling a boy with a knapsack. State police reunited Mr. Clemens and Mr. Locke for a 50th anniversary celebration in 2008.
Police Col. Marian McGovern said the image shows "the highest ideal of police work: helping someone in need at a vulnerable moment."
Sgt. Clemens lived in New York state in recent years. His funeral is scheduled for Friday in Clifton Park, N.Y.
Paul Simon, Yo-Yo Ma win Swedish music prize