Election officials in the Atlanta area are defending their decision to allow singer Usher to bypass long lines and cast his ballot on Election Day, infuriating voters who had to wait.
Fulton County election officials told WSB-TV that Usher Raymond IV was escorted to the front of the line to minimize distractions at his Roswell, Ga., polling place. They said in a statement that poll manager Frank Padula was directed to move Usher through the process as quickly as possible.
WSB reported that Usher took cellphone pictures of himself voting, then posted them on Twitter.
Fulton County Commissioner Liz Hausmann questioned the decision. Ms. Hausmann said she can think of only a few people who might deserve such treatment, such as people with disabilities, the elderly and voters with small children.
Roger Waters performs with band of veterans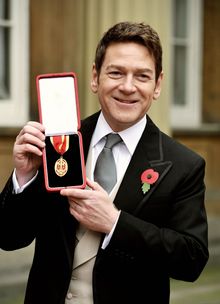 Roger Waters honored wounded veterans in New York by performing with them at the annual Stand Up for Heroes benefit on Thursday night.
The founding member of Pink Floyd took to the stage of the Beacon Theater with 14 wounded soldiers he met recently at the Walter Reed National Military Medical Center in Bethesda. He rehearsed with them at the hospital, and for several days in New York.
The event benefited the Bob Woodruff Foundation, which helps returning veterans and their families, and featured Mr. Waters, Bruce Springsteen, Ricky Gervais, Robin Williams and others.
Before the show, Mr. Waters chatted with veterans and called the experience "fantastic." He said he's "looking forward to pulling for the rest of these guys with their comrades" during the healing process.
"I never talk about the politics because it's not relevant to me. I'm not interested in it," he said. "What I am interested in is the burdens these guys bear and would never question motive or even dream of talking about any of the politics."
He added: "If any of us have a responsibility in our lives, it is to tear down the walls of indifference and miscommunication between ourselves and our fellow men."
Mr. Waters said he rehearsed with many of the soldiers at the hospital in between their medical procedures. Before the show, he walked the red carpet with Staff Sgt. Robert Henline, who was not in the band. In 2007, Sgt. Henline was the sole survivor of a roadside bombing north of Baghdad. He suffered burns over 38 percent of his body and his head was burned to the skull.
While Sgt. Henline has endured more than 40 surgeries, he still maintains a sense of humor. On the open red carpet on a chilly night, Mr. Waters pushed closer to Mr. Henline for warmth.
"Get next to the burn guy. I'm good. I'm heated up," Mr. Henline joked.
No surprise. The retired soldier said he's been doing stand-up comedy for the past year and a half.