Unapologetic
Def Jam
★★
Like clockwork, Rihanna rings in the holiday season with "Unapologetic," her seventh album in seven years.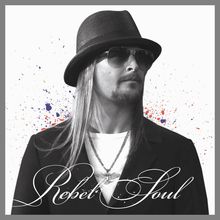 What is there to be said that hasn't been said before? A master at keeping herself current, Rihanna puts together another mixed bag of dance tracks, R&B tunes and reggae-flavored pop songs with help from this year's hippest producers. She pads the guest list with cameos by old friends (Eminem) and new faces (Pluto), and she turns to top-tier studio wizards including David Guetta and Benny Blanco, hoping to keep "Unapologetic" from sounding like recycled parts.
The thing is, modern music doesn't get more recycled than this. "Unapologetic" is the sound of a musician running out of new ideas and turning to old ones instead, hoping they'll look different after they're ground up and reassembled into new shapes. They don't.
The album's saving grace is a cameo appearance by Mikky Ekko, a poppy, avant-garde songwriter who isn't even popular enough to have his own Wikipedia page. The two sing in unison on the surprisingly moving "Stay," a tender ballad on an album filled with calculated club bangers. The Eminem duet doesn't fare half as well, though, and the predictable appearance by Chris Brown — Rihanna's controversial ex-boyfriend, still in the hot seat after assaulting her in 2009 — feels like a cheap move.
"You'll always be mine," Rihanna promises her ex on "Nobody's Business," a song that borrows its title and melody from Michael Jackson's "The Way You Make Me Feel." Brown chimes in during the next verse, telling the whole world that his relationship with Rihanna is nobody's business. It is, though, isn't it? If these two insist on setting their tumultuous relationship to music, and the resulting song is deliberately placed on the biggest album of the fall, doesn't that make it our business?
That's the biggest problem with "Unapologetic." It isn't the lack of big, hook-laden pop songs like "We Found Love." It's the sinking feeling that Rihanna, the unfortunate victim of an abusive relationship, is exploiting the whole debacle. Later, when she sings, "You took the best years of my life," you have a hard time believing her.
Rebel Soul
Kid Rock
Atlantic
★★
Kid Rock may be getting older, but he still isn't interested in growing up. On "Rebel Soul," the 40-something rocker indulges his frat-boy whims like a college undergrad, singing about women, beer, guns and hot tubs in a voice that's as rough as a Sunday morning hangover.