Prosecutors decided not to file charges against Justin Bieber after investigators found no evidence that the pop star had kicked and punched a photographer after leaving a movie theater in May, a document obtained Wednesday states.
Prosecutors had been asked by police to consider filing a misdemeanor battery charge against Mr. Bieber, but Los Angeles County sheriff's investigators found no visible injuries, video or photographs to confirm the allegations by the photographer.
Mr. Bieber, 18, was leaving the theater in suburban Calabasas with girlfriend Selena Gomez on May 27 when he had the encounter in a parking lot.
A doctor found only superficial injuries, and deputies observed no injuries on the man after the incident, the document states.
Authorities interviewed several witnesses but none reported seeing Mr. Bieber kick the man, and they noted that the photographer kept taking photos as the two singers left the location, according to the charge evaluation worksheet prepared by the district attorney's office.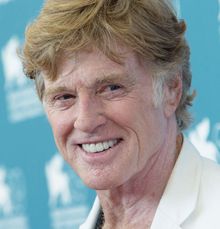 "All the photos and video taken during this incident by the many photographers were obtained and reviewed," the document states. "There are no photos of a physical altercation."
The case was rejected on Oct. 22 and first reported Wednesday by celebrity website TMZ.
Tolkien heirs suing over 'Hobbit' merchandising
The heirs of late author J.R.R. Tolkien are suing the producers of "The Lord of the Rings" and "The Hobbit" movie trilogies over alleged exploitative merchandising.
The lawsuit, filed Monday in U.S. District Court in Los Angeles, comes a week before the premiere of the "The Hobbit: An Unexpected Journey" in Wellington, New Zealand. The opening film in the trilogy hits theaters worldwide next month.
The estate of Tolkien is upset at what it calls "morally questionable" digital marketing, including an online slot machine, according to a copy of the lawsuit obtained by The Hollywood Reporter. The Tolkien estate is seeking $80 million from Warner Bros., its New Line subsidiary and rights holder Saul Zaentz Co.
Warner Bros. declined to comment on the claims.
Tolkien's family contends a merchandising agreement extends only to tangible products, such as figurines and clothing and not to electronic rights.
"Not only does the production of gambling games patently exceed the scope of defendants' rights, but this infringing conduct has outraged Tolkien's devoted fan base, causing irreparable harm to Tolkien's legacy and reputation and the valuable goodwill generated by his works," the family claims in the lawsuit.
The family said lengthy discussions with the producers over the disagreement proved fruitless and that it fears the scope of online merchandising will only increase with the release of the 'Hobbit' movies.