The NBC series "Community" will finish the season without Chevy Chase.
Sony Pictures Television said last week that the actor is leaving the sitcom by mutual agreement with producers.
His immediate departure means he won't be included in one or two episodes of the show's 13-episode season, which is still in production.
Mr. Chase had a rocky tenure playing a bored and wealthy man who enrolls in community college. The actor publicly expressed unhappiness at working on a sitcom and feuded last year with the show's creator and former executive producer, Dan Harmon.
The fourth-season premiere of "Community" is Feb. 7, when it makes a delayed return to the 8 p.m. time slot on Thursdays. The show's ensemble cast includes Joel McHale and Donald Glover.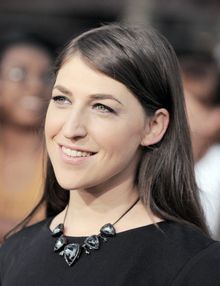 Decades-old Apatow script in the works for 'Simpsons'
Here's a team-up that could be the comedy world's answer to "The Avengers."
A spec script Judd Apatow wrote for "The Simpsons" 22 years ago may finally be making it to air, the writer-director revealed on Conan O'Brien's "Serious Jibber-Jabber" Web video series.
The script is about Homer being hypnotized into thinking he's a 10-year-old boy and then becoming best friends with Bart, Mr. Apatow said. Homer eventually goes on the run because he doesn't want to snap out of it and be forced back into the responsibilities of adulthood.
"I realized that everything I've done for my whole career is basically that story," said Mr. Apatow, whose works from "The 40-Year-Old-Virgin" to "Knocked Up" deal with men struggling to come to terms with adulthood.
Mr. Apatow said after telling the story about his "Simpsons" script publicly for the first time, he got a call from the show's producers, who said they were going to produce his script next year.
He joked that he would be paid $2,200 and that he'd finally be able to retire.
Mr. Apatow's "This is 40" hits theaters Dec. 21. "The Simpsons" airs at 8 p.m. Sundays on Fox.
'Big Bang Theory's' Bialik to divorce husband
Mayim Bialik is splitting from her husband of nine years.