J.R. Ewing may be getting a proper farewell.
With Larry Hagman's death Friday and TNT's "Dallas" returning early next year, producers will begin work on a way to give his iconic character a proper send-off, sources tell The Hollywood Reporter.
Mr. Hagman, who reprised his role as the scheming oil tycoon for the TNT update, filmed six episodes of the 15 ordered for the second season of the soap, and will appear when new episodes kick off Jan. 28. The first season closed out with J.R. and his son John Ross (Josh Henderson) teaming up and with a plan to destroy Christopher (Jesse Metcalfe) and Elena (Jordana Brewster). J.R. had spent some time in a nursing home for depression.
At the moment, there is no timeline on how production of "Dallas" will be affected, though Mr. Hagman's death is not expected to have an impact on the premiere.
On Friday evening, executive producers Cynthia Cidre and Michael M. Robin in a joint statement said Mr. Hagman was "a giant, larger-than-life personality" and loved playing "this globally recognized character."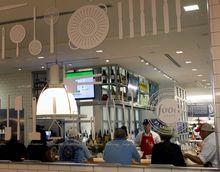 Mr. Hagman, who also starred opposite Barbara Eden in the 1960s hit "I Dream of Jeannie," was diagnosed with cancer more than a year ago and continued to work on "Dallas" during treatment. He appeared in 10 episodes in the first season of the TNT series, which debuted in June.
'Downton Abbey' gets fourth season in Britain
British television channel ITV has confirmed that hit drama "Downton Abbey" will return for a fourth season.
Filming of eight new episodes for the award-winning period series will begin in southern England's Highclere Castle and London's Ealing Studios early next year.
ITV said Friday that as before, the opening and closing episodes will be feature-length, and that the series will continue the story of the Crawley family and their servants in the 1920s.
The channel said that an extended special episode for next Christmas is also planned.
"Downton Abbey" has won fans worldwide and an average of 11.9 million viewers in Britain watched its third season, which will premiere in the U.S. on PBS in January.
Food Network restaurant opens in Florida airport
The Food Network is getting into the restaurant business in a location not always associated with top-notch cuisine: an airport.
The channel has opened its first Food Network Kitchen at the Fort Lauderdale-Hollywood International Airport in South Florida in the JetBlue terminal.