Brad Pitt has become the first male face of Chanel No. 5, a role previously filled by fellow Hollywood luminaries, including Marilyn Monroe and Nicole Kidman.
A new 30-second ad campaign for the iconic women's perfume was unveiled online via the French fashion house's YouTube page and then on television.
The decision to choose Mr. Pitt to head the campaign was announced in May.
After campaigns depicting actress Estella Warren as Red Riding Hood, Miss Kidman running through the streets of New York and actress Audrey Tautou aboard a luxurious night train, the sparse black and white in which Mr. Pitt appears marks a stark change.
In the ad, made by British director Joe Wright, Mr. Pitt recites a poem, specially written for the campaign, to a mystery woman.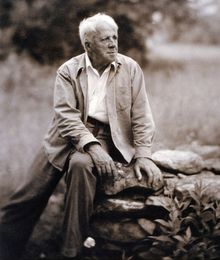 Chanel sees the ad campaign as a new direction, saying that the perfume "has to go where we are not expected."
Mr. Pitt reportedly is being paid $7 million for his efforts.
No. 5 was created in 1921 by French perfumer Ernest Beaux, under the direction of Coco Chanel, who wanted a fragrance to complement her clothes.
The most famous face of the perfume was Marilyn Monroe, who in 1953 said it was all she wore to bed.
National Portrait Gallery focusing on poets
America often knows the names, but not the faces of its great poets. Now the National Portrait Gallery is introducing dozens of 20th-century poets to Washington visitors.
"Poetic Likeness: Modern American Poets" will be on view through April.
Curator David Ward said he wanted to open a poetry exhibit for years because it's a way America defined itself as a culture. He said poetry is the language we turn to when something is important.
The show opens with Walt Whitman and maps the evolution of language from the first example of free verse in "Leaves of Grass." Later, Ezra Pound and others develop a unique American voice, separate from Europe.
It explores biographies of Robert Frost, Langston Hughes, e.e. Cummings, Allen Ginsberg, Marianne Moore and others.