"Two and a Half Men" is treating Ashton Kutcher pretty well — so well that, by one measure, he's the highest-paid actor on the small screen.
Forbes has released its annual highest-paid TV actors list, and Mr. Kutcher topped the charts with $24 million made from May 2011 to May 2012. The magazine notes that the sitcom's former star, Charlie Sheen, topped the previous year's list of TV actors with $40 million.
Mr. Kutcher is familiar with the terrain — TV Guide named him the highest-paid TV actor last year for his $700,000-per-episode "Two and a Half Men" payday.
The runners-up on this year's Forbes TV list are Hugh Laurie, who took home $18 million during the final season of "House," and Ray Romano, who earned the same amount. Alec Baldwin ($15 million), Mark Harmon ($15 million) and Tim Allen ($14 million) followed.
Mr. Kutcher's "Two and a Half Men" co-star, Jon Cryer — who took home the 2012 Emmy Award for lead actor in a comedy — earned $13 million.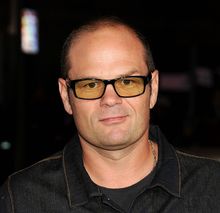 Earlier this year, the magazine released its highest-paid actors list, which included film stars, and Tom Cruise took the crown with $75 million.
In calculating the TV list, Forbes notes that it didn't "deduct for manager and agent fees or the other costs of being a celebrity" in its estimate of the top-earning TV stars.
High-definition television in 75 percent of U.S. homes
High-definition televisions have rapidly become the norm in U.S. homes.
The Nielsen company said Wednesday that more than three-quarters of American homes have a high-def TV. Nearly 40 percent have more than one of those sets. As technology goes, that's a rapid adoption. In 2007, only 11 percent of U.S. homes had a high-def TV.
Nielsen, the company that measures TV ratings, said there's more of a taste for high definition than a supply of programming.
In May, an estimated 61 percent of all prime-time viewing was done on a high-def set. Yet only about 29 percent of prime-time viewing on broadcast networks was in true high definition. It was even less for cable networks.
Sports and entertainment are most likely to be seen in high definition.
'Bake Off' cooking series lands at CBS
CBS is ready to do some baking.