Some Colorado fans are upset after music superstar Madonna used guns during a performance in a community that is still raw from a mass shooting at a local theater and a violent summer that includes the unsolved slaying of a 10-year-old girl.
Madonna's second act at her show Thursday night at the Pepsi Center in Denver featured the 54-year-old singer using a fake gun to shoot a masked gunman and images of blood splattering on a large screen behind the stage. She used the set for her performances in other cities for the song "Gang Bang," which includes the lyrics "shot my lover in the head."
"We're dancing and all of a sudden people started realizing what the song was," said concertgoer Aaron Fransua, 25, who was in section 120. "We all just stood there. Everybody who was around me all had shock on their face. I heard a lot of 'wows,' " Mr. Fransua said.
Mile High Sports Radio Denver personality Peter Burns, who was in another section, said the people around him began murmuring when the song came on.
"You could see people kinda looking at each other," Mr. Burns said. "I heard the word 'Colorado,' you know, 'Aurora,' 'shooting.' You could hear people talking about it and it was little bit unsettling. I saw two or three people get up and grab their stuff and actually leave their seats."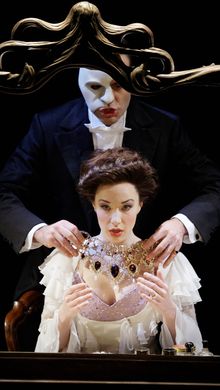 The scene reminded some concertgoers of the July 20 shooting at an Aurora theater where a gunman dressed in black and wearing a helmet, body armor and a gas mask stepped through a side door and opened fire with a semi-automatic rifle and pistols, killing 12 people and injuring at least another 58, some of whom may be disabled for life.
The Denver area is still reeling from the unsolved abduction and slaying of Jessica Ridgeway, and on Thursday before the concert, police announced they had three suspects in custody in the slayings of five people at a bar and grill in East Denver.
Denver television stations said they received a number of complaints Friday from concertgoers saying they were offended she used guns and violence as part of her show in light of the recent shootings.
Her press agent, Liz Rosenberg, said Friday that there was no way to eliminate the scene, because it is a core part of the show.
"It's like taking out the third act of Hamlet," she said.
In a statement before beginning the tour, Madonna said she does not condone the use of guns. "Rather they are symbols of wanting to appear strong and wanting to find a way to stop feelings that I find hurtful or damaging," she said.
'Phantom' actress reprising role for 25th anniversary
Sierra Boggess is going somewhere eerily familiar — "The Phantom of the Opera."
Producers said Thursday that the actress will reprise the role of Christine Daae to help celebrate the show's 25th anniversary on Broadway. She starts the week of Jan. 21 for what producers say is at least five-week gig.
Miss Boggess originated the role in a Las Vegas production in 2006 and played it for London's 25th anniversary show at the Royal Albert Hall in October 2011. She also originated the role of Christine in "Love Never Dies," Andrew Lloyd Webber's musical sequel.