Red
Big Machine Records
★★★½
Like a Southern girl who loses her accent after moving to the big city, Taylor Swift officially ditches country music on "Red."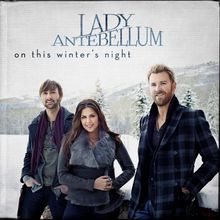 Sure, a banjo pops up now and again, and acoustic guitars sweep their way through the slower songs like Zamboni machines, adding a layer of smooth, earthy gauze to everything in their path. "Red" is a pop album, though, filled with synthesizers and bright, sugary hooks. The heavy, pulsing chorus of "I Knew You Were Trouble" even flirts with dubstep, a genre that couldn't be further away from Miss Swift's Nashville roots.
The transition isn't as jarring as you would think. "Red" is still a collection of songs about the boys who have loved (and left) Miss Swift, who sings about her ex-boyfriends with a mix of doe-eyed vulnerability and mischievous revenge.
"All Too Well" is a modernized rewrite of "Back to December," full of detail-rich anecdotes about a relationship that ended too soon, and "I Almost Do" is the album's closest approximation of a country song, built around a simple admission — "It takes everything in me not to call you … and I hope you know that every time I don't, I almost do" — that tugs on the heartstrings. "22" and "We Are Never Ever Getting Back Together" switch gears by turning Miss Swift's single status into something worth celebrating, but those two are the worst songs on the album, proof that Miss Swift still sounds better when she's singing about heartbreak.
For the most part, this is very relatable stuff. Miss Swift pushes the pause button on her love life and shows us some great images: a couple slow-dancing in the kitchen, bathed by the light of an open refrigerator; a discarded scarf sitting in the drawer of an ex-boyfriend, who doesn't want to return the item because it still smells like his former flame; a new couple sitting in a cafe booth, discovering a mutual affinity for James Taylor records.
There are other moments where Miss Swift's celebrity status gets the best of her, like the time she relates a doomed relationship to "driving a new Maserati down a dead-end street," but "Red" usually feels like a diary entry from the girl next door.
Most importantly, the pop songs are fantastic. "State of Grace" combines U2's echoing guitars with Paramore's skyscraping vocals, and "Starlight" sketches a teenage romance with bright, sparkling splashes of synthesizer. During the title track, Miss Swift assigns colors to the various stages of a relationship ("Losing him was blue like I'd never known; missing him was dark gray, all alone") and punctuates the chorus with an electronic twist, singing the tag line — "Loving him was red" — into some sort of robotic voice transformer. It's a trick that Rihanna might use, but when it's couched in glossy layers of electric guitar, arena-rock drums and arpeggiated banjo, it just sounds like Taylor Swift.
"Red" is a supersized album, its 16 songs spread out over the course of 65 minutes. That's a lot of room for error, and a few songs — including the vapid "22" — take her pop makeover a little too far. Those missteps are few and far between, though, and if "Red" isn't Miss Swift's best album, it's easily the best pop album by a country artist since Shania Twain's "Come On Over."
On This Winter's Night
Lady Antebellum
Capitol Nashville