The top two challengers in Maryland's U.S. Senate race are hoping to unseat Democrat Benjamin L. Cardin, but they are spending much of their time battling each another.
Republican Dan Bongino and independent Rob Sobhani have taken turns in recent weeks dismissing the other and describing himself as the one true threat to Mr. Cardin, a first-term senator whom political analysts consider a strong favorite to win re-election.
Mr. Bongino entered the race a year ago. He churned up grass-roots support throughout the state and defeated nine other Republicans in the primary.
Mr. Sobhani — an entrepreneur and author — jumped into the race last month. He has spent more than $4 million on ads that have helped him pull virtually even with the Republican nominee, polls show.
Some analysts predict that the two underdogs will hurt each other's numbers by splitting the opposition vote, but both men insist that they have better chances than analysts are giving them.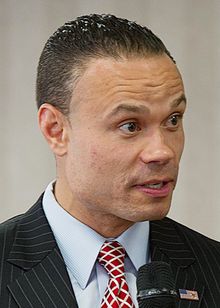 "I'm confident that we're going to win," said Mr. Bongino, a former Secret Service agent. "I didn't leave my job for the silver medal. With Sen. Cardin and myself, there are two paths forward and they don't cross."
Despite optimism from the two challengers, analysts say, Mr. Cardin's Senate seat is one of the nation's safest among those up for re-election this year.
A September survey by the Gonzales Research Group had Mr. Cardin with support from just less than 50 percent of voters, Mr. Bongino with 22 percent and Mr. Sobhani with 21 percent. According to a Washington Post survey in mid-October, 53 percent of likely voters favored Mr. Cardin. Mr. Bongino had 22 percent of the support, and Mr. Sobhani had 14 percent. The margin of error was 3.5 percent. The remainder said they supported another candidate, were undecided or did not plan vote in the race.
Mr. Bongino and Mr. Sobhani say they have conducted internal polling that gives them better odds. Each has accused the other of being too much like Mr. Cardin to represent a true alternative to the Democrat, who has spent 45 years in elected office.
"I see my state going in the wrong direction and I see my country going in the wrong direction," Mr. Sobhani said. "It's just not right for someone like Sen. Cardin to be in office since I was 7 years old."
Mr. Bongino, whose platform includes promises to fight tax increases and the Affordable Care Act, argues that Mr. Sobhani is simply a "shiny new toy" whose politics lean toward Mr. Cardin's.
"Nobody knows who he is, but when you look at their platforms, they are both the same thing," Mr. Bongino said. "I'm not going to lose any moderate votes to that."
Mr. Sobhani, a former Republican, said Mr. Bongino's affiliation with the GOP makes him complicit with a two-party system that has disserviced voters by ignoring important issues such as tax reform.
"He's probably going to carry the Republican base," Mr. Sobhani said. "But I will come out on top with those who desire a new direction and feel, like me, that the parties have let us down."
Tensions have grown as Mr. Sobhani has accused Mr. Cardin and Mr. Bongino of fighting to keep him out of their upcoming debates. The party nominees deny that charge.