U.N. Secretary-General Ban Ki-moon says he is jealous of South Korean rapper Psy.
The U.N. chief joked during a meeting with the rapper that he felt overshadowed by the star, whose video has scored more than half a billion views on YouTube.
"I'm a bit jealous. Until two days ago someone told me I am the most famous Korean in the world. Now I have to relinquish. I have no regrets," Mr. Ban said, according to The Associated Press.
The two lavished praise on each other at U.N. headquarters Tuesday, with Mr. Ban even risking a few of Psy's trademark dance moves from the viral smash video "Gangnam Style."
"So now you have first and second famous Korean in the same building," Psy told reporters at a photo opportunity with the U.N. chief.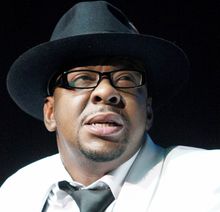 Psy also had nothing but praise for Mr. Ban.
"For all the Koreans, he is the guy, you know, in everyone's heart in Korea, the best among the best. To be here and he knows me, even the thing that he knows me is so touching right now, and he's saying he saw my video. He counted my video views," Psy said. "This is much more better feeling than when I did No. 2 on Billboard."
Earlier, Mr. Ban met supersonic skydiver Felix Baumgartner and spoke admiringly of his death-defying leap last week from a balloon 24 miles above the Earth. Mr. Baumgartner, whose jump broke the sound barrier and set a world record, offered to give Mr. Ban skydiving lessons.
It was a break from the conflict and wars the U.N. chief usually deals with. Mr. Ban's spokesman, Martin Nesirky, told reporters the secretary-general thinks it's important to engage different parts of society.
Britney Spears' manager facing cross-examination
The man who presided over Britney Spears' life during her well-publicized meltdown is portraying himself in court as a benevolent personal manager who saved her from ruin.
Sam Lutfi was to finish his direct testimony Wednesday and face cross-examination by a battery of lawyers for the singer's parents and conservators. They are fighting a multimillion-dollar lawsuit by Mr. Lutfi, who claims he was defamed by Lynne Spears in her book about her daughter.
He also said he was promised 15 percent of the millions of dollars that Miss Spears earned during their association.
Miss Spears' mother portrayed him as a Svengali-like figure preying on her daughter's vulnerabilities. Mr. Lutfi said he was actually a peacemaker, reuniting Miss Spears with her mother after a long estrangement.
He said the superstar implored him to become her personal manager after she had fired her entire staff. Under questioning by his attorney, Mr. Lutfi said Miss Spears asked him to be her personal manager in June 2007, about a month after they met and struck up a conversation at a nightclub.