Netflix's "Arrested Development" continues to add to its already impressive cast roster.
During a visit to TBS' "Conan," "Arrested" co-star Will Arnett revealed that Conan O'Brien and Andy Richter are joining the cast of the Netflix revival.
"I don't want to give away too much but there are a few people on this stage tonight who are a part of it," Mr. Arnett said with a smirk and a glance at Mr. O'Brien and Mr. Richter.
"A few means more than two," Mr. Richter replied, with Mr. Arnett clarifying his remarks: "And Less than four. It's us," he replied with a laugh.
Netflix picked up the critical darling for a fourth season in November after a seven-year hiatus, with the 10-episode run expected to debut in the spring on the streaming site.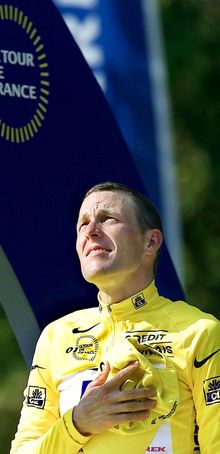 So far, the series has lined up an impressive roster of new and returning stars that includes "Mad Men's" John Slattery, Henry Winkler, Carl Weathers and Isla Fisher.
"We're having such a good time being back together. It's been seven years and we all just picked up where we left off," Mr. Arnett said.
It's unclear what roles Mr. O'Brien and Mr. Richter will have, but it's likely the latter will reprise his role as quintuplets Andy, Donnie, Chareth, Rocky and Emmet on the former Fox series.
Swift, Minaj, Linkin Park to perform at music awards
It'll be a little bit country and a little bit rock 'n' roll onstage at next month's American Music Awards.
Organizers announced Wednesday that Taylor Swift, Nicki Minaj and Linkin Park will perform at the 40th annual ceremony Nov. 18. All are also up for awards.
Miss Minaj is the night's leading nominee, along with Rihanna, with four bids each. Miss Swift is nominated for favorite female country artist and Linkin Park is in the running for alternative artist.
Fans can pick the winners by voting online. The show will be broadcast live on ABC.
Snooki talks about son on visit to 'Today'
After a brief hiatus from the spotlight to get accustomed to the beat of parenthood, "Jersey Shore's" Nicole "Snooki" Polizzi and fiance Jionni LaValle appeared in their first live interview since the birth of their son, Lorenzo.