Psychedelic Pill
Neil Young & Crazy Horse
Warner Bros.
★★½
Earlier this year, Neil Young pulled Crazy Horse out of hibernation for "Americana," an album that was loose to the point of unraveling. Five months later, he returns with another Crazy Horse collaboration, "Psychedelic Pill."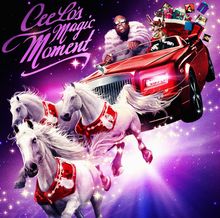 Unlike the folksy "Americana," "Psychedelic Pill" is a meat-and-potatoes rock album, filled with loud guitar solos and plenty of deep-seated grooves. The songs are long, and the mood is decidedly retro, with Mr. Young venting his distaste for modern conveniences like MP3s. In other words, "Psychedelic Pill" is a proper reunion record, a chance for Mr. Young and his classic band to rediscover the joy of playing thunderous rock 'n' roll.
Perhaps they enjoy it a little too much. "Driftin' Back," the album's opening track, is nearly a half-hour long, thanks to an interminable guitar solo that plucks and plods over the same three chords. "Ramada Inn" is 16 minutes, and "Walk Like a Giant" ends with four minutes of thudding noises, which are meant to evoke a giant's footsteps. Instead, they mostly sound aimless and noisy, as though the percussionist nodded off with his foot on the kick drum.
The guys make a bigger impact when they keep things short. The title track, with its spacey sound effects and meaty power chords, blasts some life back into the record, and the acoustic "For the Love of Man" showcases the fragile, imperfect beauty of Mr. Young's voice. At eight minutes, "She's Always Dancing" is the album's best "extended" song, filled to the brim with background harmonies and a memorable chorus.
It takes a dedicated fan to make it through the full album, though. There are moments when the band locks into a loose-limbed rhythm and gallops forward, sounding mighty and melodic. Alas, there's also a good deal of excess fat that could've been trimmed from these songs, and as the album title suggests, "Psychedelic Pill" is best taken in moderation.
Cee Lo's Magic Moment
Cee Lo Green
Warner Bros.
★★
Leave it to Cee Lo Green, one of the weirdest characters in pop music, to record a Christmas album featuring Rod Stewart, Christina Aguilera and the Muppets.
"Cee Lo's Magic Moment" casts a wider net than most holiday records, and it plays to every side of the singer's personality. "Baby It's Cold Outside," a duet with Miss Aguilera, is soft and sultry, featuring little more than piano, brushed percussion and powerhouse vocals. "White Christmas" pairs Mr. Green with a full orchestra, and "You're a Mean One, Mr. Grinch" finds him trading vocal acrobatics with the a cappella group Straight No Chaser.