The woman who was her mother's inspiration for writing what millions of pregnant women consider their bible, "What to Expect When You're Expecting," is now pregnant herself and joining the family business.
Emma Bing, 29, is due on her second wedding anniversary, Feb. 18, and guess who's going to be in the delivery room.
"Are you kidding me? Of course," Ms. Bing's mom, Heidi Murkoff, gushed Thursday. "I wouldn't miss it."
Ms. Bing, who lives near her mom in Los Angeles, is blogging about her pregnancy and parenting experiences, along with fashion and beauty advice, for her fellow millennial moms on WhatToExpect.com.
Ms. Murkoff wrote the book proposal for "What to Expect" while pregnant with Emma, her oldest of two, and delivered it to her publisher the day she went into labor. The book came out in 1985 and now has more than 17 million copies in print, spawning several more volumes about the early years of parenting, eating healthy while pregnant and even a prequel, "What to Expect Before You're Expecting."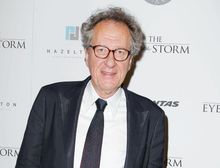 The work of the 53-year-old Ms. Murkoff, including a foundation that helps pregnant women in the developing world, earned her a spot on Time magazine's list of the 100 most influential people in the world last year. She also was executive producer of the movie inspired by the book, also named "What to Expect When You're Expecting."
Is Ms. Murkoff her daughter's go-to source on all things pregnancy?
"I wouldn't have it any other way," Ms. Bing said. "I'm not going through this without her."
Ms. Murkoff said Ms. Bing hits her up for advice eight to 10 times a day in texts, emails and phone calls. "I was finally, like, don't you have a book?"
The answer is yes, of course, but Ms. Bing finds herself asking mom about everything from appetite to stomach pains, anyway, then running to "What to Expect" to confirm her answers.
"It's really funny," Ms. Bing said. "It's like I forget who she is."
Ms. Bing is married to Russell Ali, a guitarist and music producer, who, by the way, also will be on hand for the birth.
Lady Gaga gets tattoo to mark perfume launch
Lady Gaga launched her debut perfume from inside a giant-sized perfume bottle.
The avant garde pop star was in a large bottle — a replica of her "Fame" fragrance — appearing in the transparent glass where attendees took photos and watched the singer get a tattoo on her neck.