J.K. Rowling is building two treehouses fit for a wizard.
Despite some complaints from neighbors, the City of Edinburgh Council in Scotland said Thursday it has approved the "Harry Potter" author's application to create the large treehouses in her garden for her children.
The structures, each about 40 feet high, feature tall conical roofs and turreted windows in the style of Hogwarts castle in the "Harry Potter" movies.
Artist impressions submitted to the council show that they will be built on wooden stilts and are connected by a rope bridge. Other features included are lanterns above the doors, a spiral staircase, balconies, a trap door and a steel slide.
Several neighbors had written to object, saying the treehouses may be visible from the road through a gap in the conifers that shield the development and could affect the area's landscape.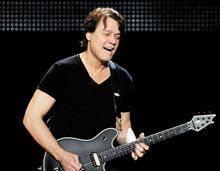 But the council granted Miss Rowling's request, saying the development will not have a negative impact on the conservation area.
Miss Rowling, 47, lives in a 17th-century mansion in an Edinburgh suburb with her husband and three children.
Coroner: Stallone's son died of heart condition
Sylvester Stallone's son Sage died at age 36 from natural causes due to a heart condition, coroner's officials said Thursday.
Sage Stallone's death July 13 was attributed to a condition that causes blockage of the arteries, and no other factors were involved. It has been classified a natural death.
The actor and film director's sudden death stunned his family and friends. Mr. Stallone's publicist described him as "devastated and grief-stricken" and the actor skipped several promotional events for his film "The Expendables 2."
Sage Moonblood Stallone was the oldest of Mr. Stallone's children and co-starred with his father in two films. He also became involved in filmmaking, directing the 2006 short "Vic," which screened at the Palm Springs Film Festival.
He made his acting debut in 1990's "Rocky V" and appeared with his father in 1996's "Daylight."
Also in 1996, Sage Stallone and veteran film editor Bob Murawski co-founded Grindhouse Releasing, a company dedicated to preserving and promoting the B-movies and exploitation films of the 1970s and '80s.
He was found dead in his home by an employee and a relative. No foul play had been suspected, and toxicology results showed only a minimal amount of hydrocodone in his system.