MAYVILLE, N.D. — Off a dirt road a mile and a half from the nearest town, Democratic U.S. Senate candidate Heidi Heitkamp is standing in the loft of a barn, giving a campaign pitch heavy on personal appeal: She talks about her independent voice and a work ethic that she took to the state attorney general's office, all gleaned from a life firmly rooted in North Dakota.
"Ya know?" she says over and over, seeking connection to a crowd of mostly older Democrats.
Freshman Rep. Rick Berg, Ms. Heitkamp's Republican opponent, tends toward campaign riffs that are comparatively light on personal stuff, focusing instead on his conservative voting record, his concern about the nation's exploding debt, and the "clear choice" voters face between Republicans and Democrats in this tight, tense election year.
The differing approaches are central to the candidates' neck-and-neck fight for an open Senate seat in a state with the lowest unemployment rate in the nation. And that's made for a race with unique dynamics as the rest of the country struggles out of recession and Republicans and Democrats duke it out for control of the closely split Senate.
The nation's 8.1 percent jobless rate, a top issue for President Obama and Republican rival Mitt Romney, is not an issue here because North Dakota's booming energy industry has kept unemployment at roughly 3 percent. And unlike many Democrats, Ms. Heitkamp has long ties with the state's key energy industries: oil, natural gas and coal.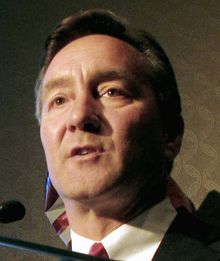 The anomaly of North Dakota has allowed Ms. Heitkamp to stay competitive with Mr. Berg in a race that, a few months ago, Republicans felt quite certain wouldn't qualify as, well, a race.
Ms. Heitkamp has survived a blizzard of ads, hundreds of thousands of dollars in outside spending from Republican-backed groups, and the state's recent conservative tilt to pull into a virtual tie for the seat being vacated by retiring Sen. Kent Conrad, a Democrat.
Ms. Heitkamp has put her likability at the center of her campaign.
Pushing back on early Republican attacks that highlighted her support of Mr. Obama and his signature health care reform law, Ms. Heitkamp launched an ad in which she speaks directly to the camera about surviving breast cancer. In the spot, she says she supported some, but not all, of the health care law's features and attacked Mr. Berg for supporting changes to Medicare.
"She gets down to brass tacks, she really talks to voters," said Bill Bohnsack, a 66-year-old retired teacher from Mayville, N.D., who plans to vote for Ms. Heitkamp.
Mr. Berg, meanwhile, has generally stuck to linking Ms. Heitkamp to Democrats in Washington.
"I think it's clear at the national level between policies under President Obama she is aligned with him," said Mr. Berg, who is part of the 2010 freshman class that handed House control to Republicans.
He says he's just as personable a campaigner as Ms. Heitkamp and recounted participating in a parade in the Democrat's hometown in which he had so many Republican supporters in the back of his pickup truck that the floor bottomed out.
"North Dakota is a small state, we know people, we know each other," Mr. Berg said. "And I think this election will be won with grass-roots, person-to-person campaigning.