While their colleagues are in Charlotte, N.C., this week for the party's national convention, many red-state Democrats are staying put to sweat it out on the campaign trail — and create some distance between them and their more liberal counterparts.
In Missouri, Sen. Claire McCaskill kicked off a weeklong bus tour of colleges and universities around the state, where she plans to hammer her opponent, Rep. W. Todd Akin, over federal student loan programs.
West Virginia Sen. Joe Manchin III spent Tuesday in his state's eastern panhandle, where he ate ice cream with locals and greeted business owners and firefighters.
And Montana Sen. Jon Tester and two Senate candidates in Arizona and North Dakota — Richard Carmona and Heidi Heitkamp — also are staying close to home.
The candidates insist they don't have time to attend an out-of-state convention, but they're all running in states where associating with President Obama and the national Democratic Party during a presidential election year could be a liability. In their states, things are likely to go red on the presidential ballot, with Republican candidate Mitt Romney almost certain to win Montana, North Dakota and West Virginia, and likely to pick up Arizona and Missouri as well.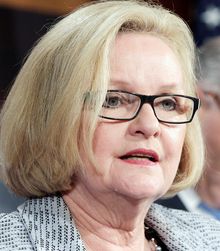 "If you go candidate by candidate — Tester, Manchin and McCaskill — all of them realize that Obama is a net negative, so each of the three have decided for their own reasons it will aid their re-election efforts to avoid the national party," said Democratic political strategist Doug Schoen.
Nebraska Senate hopeful Bob Kerrey also stayed away from Charlotte, telling reporters this week that his party doesn't want to hear the message he'd bring.
"If I were there, I would say that our biggest budget problem — the growing cost of federal retirement programs — was not caused by the Republicans. It wasn't caused by the Democrats either, for that matter. It was caused by politicians of both parties promising more and more generous benefits to voters over the age of 65 in an effort to win their support at election time," said the former senator, who is competing against Republican Deb Fischer for the seat he held during the 1990s.
A slew of House Democrats whose seats are being eyed by the GOP also are sticking around home, including Nick J. Rahall II of West Virginia, Jim Matheson of Utah, Mark S. Critz of Pennsylvania, John Barrow of Georgia and four from New York — Timothy H. Bishop, Kathleen C. Hochul, William L. Owens and Louise McIntosh Slaughter.
Two North Carolina congressmen also targeted by Republicans are divided on whether to attend, even though the convention is in their home state. While Rep. Larry Kissell doesn't plan to show up, a spokesman for Rep. Mike McIntyre said he arrived in Charlotte on Monday.
"Having the convention in North Carolina is a huge economic boon — he's proud to show his face here," said Lachlan McIntosh.
But as the national convention kicked off the week by focusing on topics such as gay rights and abortion, lawmakers from traditional blue-dog Democratic states had extra incentives to stay away as they court more socially conservative voters.
"Overall, the national Democratic agenda is unpopular in those states," Mr. Schoen said. "It's best for them to be occupied and otherwise engaged at a time when things like legalizing gay marriage and getting rid of 'Don't ask don't tell' will be featured."
A similar scenario played out among Republicans last week, as several of the party's top contenders stayed away from its Tampa, Fla. convention.
Most notably absent were Illinois Rep. Joe Walsh, who is fighting a tight race with veteran Tammy Duckworth, and at least five Senate candidates, including George Allen in Virginia, Linda McMahon in Connecticut and Montana Rep. Denny Rehberg, who is running against Mr. Tester.