The newest vampire in "Twilight" re-emerged in public Thursday night at the Toronto Film Festival.
Kristen Stewart made her first public appearance in nearly two months. The 22-year star went into lockdown mode after she publicly apologized for having a tryst with the married director of her last film, "Snow White and the Huntsman."
For her return, hundreds of fans eagerly gathered early in the morning Thursday, awaiting her walk on the red carpet for her latest film, "On the Road." It's based on the classic Jack Kerouac novel, one of Miss Stewart's favorite books.
Miss Stewart posed for photographers, spoke to a few television crews — while paired with co-star Garret Hedlund — and signed lots of autographs for fans.
Dressed in a slinky, floral Zuhair Murad dress, the young actress held her head high but, at times, showed signs of nervousness. On several occasions, she broke away from the press line to greet fans behind the barricade. It seemed her fans were providing the support she needed to carry on through the mobbed press event.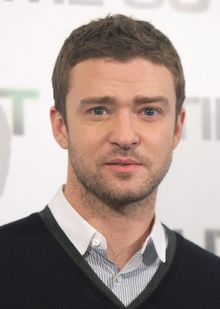 In July, Miss Stewart acknowledged having an affair with 41-year old director Rupert Sanders. That announcement had a rippling effect, putting an end to her romantic relationship with "Twilight" star Robert Pattinson.
Asked how she was doing, Miss Stewart responded: "I'm doing fine." Then, she walked away.
Timberlake joins bid to buy NBA's Grizzlies
Award-winning singer and actor Justin Timberlake has agreed to be part of the ownership group assembled by billionaire Robert Pera in his attempt to buy the Memphis Grizzlies, a person familiar with the situation said.
The person said Friday that Mr. Pera "has assembled a strong ownership group that includes Justin Timberlake, other community leaders from Memphis, and highly strategic national partners." The person spoke to the Associated Press on condition of anonymity because the NBA has yet to approve the final purchase of the team.
Mr. Pera agreed in June to buy the Grizzlies from Michael Heisley for reportedly about $350 million.
Mr. Pera is a former Apple Inc. engineer who left in 2005 to start Ubiquiti Networks, a San Jose, Calif.-based communications technology company that makes WiFi networking equipment. He became a billionaire in October 2011 when his company went public. His fortune was estimated at $1.5 billion in March.
Mr. Timberlake, 31, grew up near Millington, a suburb of Memphis. He has helped renovate a golf course northeast of Memphis.
Mr. Timberlake, who was part of the boy-band 'N Sync before embarking on a solo music career, has won six Grammys. A four-time Emmy winner, he has acted in several films, including "The Social Network."
Philip Roth posts letter to get Wikipedia error fixed