A dad whose daughter had been killed in the Boston Marathon bombings Monday afternoon was told she was only injured after doctors confused her identity with a friend who survived.
"We had the doctors come out and tell us everything they did (on the survivor) — and it wasn't our daughter," William Campbell Jr. told the New York Daily News.
Krystle Campbell, 29, and her friend, Karen Rand, were caught in the first blast around 2:20 p.m., and for hours, Ms. Campbell's parents believed their daughter was in surgery for her leg at Massachusetts General Hospital, the Daily News reports.
---
SEE ALSO: Heartbroken dad of Martin Richard, 8, killed in Boston explosion pleads: 'pray for my family'
---
Around 2 a.m. the next morning, the girl's parents got the shock of their life when nurses let them in to see their "daughter," only to find out it was really their daughter's friend.
"I said, 'That's not my daughter, that's Karen! Where's my daughter?' The doctors were as shocked as we were," the dad said.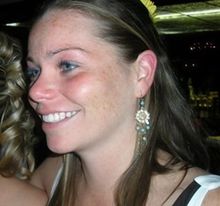 A detective later arrived to confirm with the Campbell's that Krystle had been one of the three who passed away that day.
"I almost passed out on the floor," Mr. Campbell said just moments before viewing the body. "She was the best person you'd ever meet. She helped everybody. I don't who care you were, she was always there."
"I'm very angry. I hope they catch the bastard and fry him," he added.