Bill Clinton joins Twitter, tweets without Colbert's help
Former President Bill Clinton decided to officially join the Twitterverse Wednesday night, posting his own tweets a couple weeks after Comedy Central funny man Stephen Colbert set the account up for him.
"Excited to join @ChelseaClinton and my good friend @StephenAtHome on Twitter!" @billclinton tweeted Wednesday.
---
SEE ALSO: Clinton aims to attract youths with appearance on 'Colbert'
---
The first tweet was sent from the account Mr. Colbert set up, @PrezBillyJeff, who said, "Just spent amazing time with Colbert! Is he sane? He is cool! #cgiu."
The 42nd president's new handle had over 360,000 followers as of Thursday afternoon and Mr. Clinton is already suggested his daughter Chelsea be his micro-blogging coach, USA Today reports.
"I taught @billclinton to tweet! This is almost as exciting as the time I taught Cheney "Dance Dance Revolution," Mr. Colbert boasted on Twitter Thursday.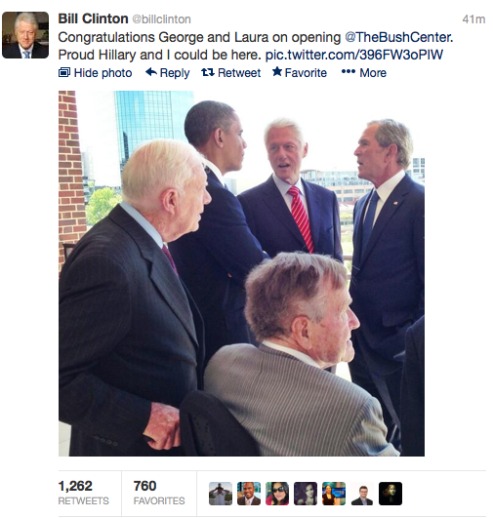 © Copyright 2014 The Washington Times, LLC. Click here for reprint permission.
About the Author
Jessica Chasmar is a continuous news writer for The Washington Times. Previously, she was part of the start-up team for The Washington Times' digital aggregation product, Times247. She can be reached at jchasmar@washingtontimes.com.
Latest Stories
Latest Blog Entries