New undercover videos of abortion professionals explaining late-term abortions, coupled with states passing strict abortion laws and a horror-show abortion criminal case, are keeping abortion at the top of the news — an unexpected development after the nation re-elected its most vocal pro-choice president.
On Monday, the pro-life activist group Live Action released the second in a series of undercover videos about late-term abortions. In the videos, abortion professionals in New York and the District describe late-term abortions, including advice about what could happen in the rare event that a fetus survives the procedure.
In one video, an abortion counselor says that if the baby is breathing or twitching after the abortion, it would be put "in a container — like a jar" with a toxic solution.
"The solution will make it stop. It's not going to be moving around in the jar. … That's the whole purpose of the solution," said the counselor, who works at Dr. Emily Women's Health Center in the Bronx.
In another video taken at Washington Surgi-Clinic on F Street Northwest, Dr. Cesare Santangelo was asked what would happen to a born-alive fetus. "Technically — you know, legally, we would be obligated to help it, you know, to survive. But, you know, it probably wouldn't," he said, adding that "extra procedures" to help it survive would not be performed.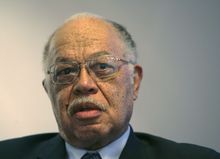 "Like 'do not resuscitate' orders. We would do the same things here," Dr. Santangelo said.
Lila Rose, president of Live Action, said her group's videos, the latest in a yearslong string of undercover tapings, "expose the truly gruesome, illegal, and inhuman practices going on inside many of America's abortion clinics."
"Dr. Kermit Gosnell is not alone," she said, referring to a Philadelphia abortionist accused of murder, whose trial on charges of killing born-alive babies outside the womb ended Monday with the attorneys' closing arguments.
Ms. Rose and other pro-life leaders are planning a rally Wednesday at the D.C. abortion clinic featured in one of the undercover videos, while in Congress, a bill has been introduced that would ban most abortions after 20 weeks in the District.
Forty-two states have enacted laws restricting abortion and regulating clinics. Those laws — plus the Gosnell trial and new Live Action videos — are showing that opposing abortion is "not just the rant of a tiny minority," said Marjorie Dannenfelser, president of the pro-life Susan B Anthony List.
"The debate has changed. … Now it has people's attention," she said.
The political and legal clashes over abortion emerged as President Obama last week became the first sitting president to address a Planned Parenthood national conference, underscoring his support for keeping abortion legal.
After thanking participants Friday for their help in passing his signature health care reform and for their services to women, Mr. Obama assured Planned Parenthood that as long as there are battles over women's reproductive and health care rights, "you've also got a president who's going to be right there with you, fighting every step of the way."
During the conclusion of his address, he said, "Thank you, Planned Parenthood. God bless you."
Many saw Mr. Obama's re-election victory in November as a decisive win for pro-choice groups, which have been moving forward to establish access to birth control as a human right and to ensure that all women in the U.S. will not have to pay for birth control products.