Signature Theatre kicked off its seventh annual Sizzlin' Summer Cabaret series, 13 evenings of performances, on Wednesday and continuing through Aug. 17. A variety of performers, mostly stars of the D.C. theater scene but also a few faces a bit less familiar locally, will shed the personas of the characters they portray and perform a program of their own design meant to give the audience a better sense of who they are as artists.
The series began in 2007, the same year Signature Theatre moved from its location in a renovated auto garage to its current home in Shirlington Village. Matthew Gardiner, the theater's current associate artistic director and programmer of the summer cabaret series, loves the cabaret format and the intimacy it creates.
"Cabaret can be many things, it is hard to define," Mr. Gardiner said. "It can be about sharing one composer's music or sharing a certain genre's music, or it can be about sharing stories about yourself through music. Good cabaret, there's no wall between the performer and the audience, there's a very open exchange that feels like you're having a one-on-one conversation with that performer."
Two performers Mr. Gardiner believes excel in the cabaret format are Erin Driscoll and Bob McDonald, each of whom will return to the summer series for their third and fourth years, respectively.
Miss Driscoll has been a regular at the Signature since she won her first-ever lead role in its 2005 production of "Urinetown," and she most recently performed in Signature's production of the Stephen Sondheim musical "Company." On Friday at 7 p.m., Miss Driscoll will perform "Barbara Cook's Songbook," a celebration of the Tony Award-winning Broadway soprano famous for her roles in "The Music Man" and "Candide."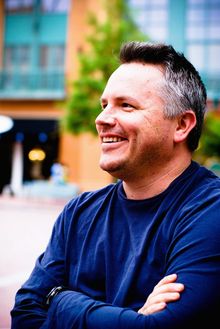 Paying tribute to Miss Cook was Mr. Gardiner's idea, and Miss Driscoll quickly warmed to the task. "This is stuff that I love to sing," said Miss Driscoll. "When [Miss Cook] was younger she sang a lot of Broadway soprano stuff, which is really comfortable for me. As she got older, she did concerts and cabarets of her own and sang a lot of Sondheim. I love every single song I'm singing."
Mr. McDonald will be presenting his favorite Broadway songs for baritones. Known to local hockey fans for his performances of the national anthem at Capitals games, he is also a member of the Army chorus and serves on active duty.
"Every crowd is different, and having that kind of go-with-the-crowd kind of moment is neat," said Mr. McDonald in appreciation of the cabaret format. "Nothing's set in stone, so if you're not feeling a certain number you can switch it out. When you're performing there's the fourth wall, but in cabaret it goes away."
Miss Driscoll and Mr. McDonald are two prominent members of the D.C. theater scene, a scene that Mr. Gardiner sees as second only to New York in its importance nationally. "D.C. has a larger theater community than even a city like Chicago," he said. "There's such a wide variety of things happening in this community, from the kind of bold new works that Woolly Mammoth is doing to the classics being reimagined by the Shakespeare Theatre."
Mr. McDonald cites the Kennedy Center's 2002 celebration of Mr. Sondheim as the turning point for D.C. theater. "Most of the lead roles were cast with New York actors, many of whom were quite well known, big time Broadway people," he said. "It was amazing how many of the New York folks came down here and saw the scene and realized that there's quite a great theater scene in D.C. It was really cool to see so many D.C. actors more than holding their own with the big names, there was a certain level of surprise from some of the New York folks that there was so much talent down here, and from then to now it has grown."
Miss Driscoll, a native of the area, is also impressed by the burgeoning local scene. "When I graduated from high school, there was the Arena and only two or three other theaters," she recalled. "Since I came back from college, it's exploded, there's so many great theaters. The only negative is that because it is so close to New York and there's so much talent there, some people think of D.C. as not in any way comparable, and I think it is. This town is great and sometimes better, and we do great things and quality work."
The cabaret series gives local theatergoers perhaps their best opportunity to witness this talent for themselves. "It's a completely different, more personal experience," said Mr. Gardiner. "The ticket price is less, and the performance is a shorter one. It's a more compact evening, but it doesn't have any less of a dramatic arc. They are truly wonderful experiences."
WHAT: Sizzlin' Summer Cabaret series
WHERE: Signature Theatre, 4200 Campbell Ave., Arlington
WHEN: July 31-Aug. 17