Hundreds of people in the District spent Christmas helping those in need — embodying President Obama's call to community service and spreading holiday cheer throughout the area.
About 1,000 people volunteered for service projects through the D.C. Jewish Community Center's 27th "D25" service day, providing people from a variety of faiths a chance to give back during the holiday.
David Sacks and his wife and two children led a group of about 15 volunteers in song during a Christmas party at St. Elizabeths Hospital, the District's public psychiatric facility.
"It's very personally meaningful for me," said Mr. Sacks, of Chevy Chase, who works as a psychologist.
Over the last five years, Mr. Sacks said, the hospital party has become a Christmas tradition the entire family looks forward to — with the group belting out classics like the "12 Days of Christmas" and "Feliz Navidad."
"For Jewish people who like to sing Christmas songs — and I'm one of them — this is a great opportunity," said Mr. Sacks, 58, who donned a bright green sweater and a red Santa Claus hat.
At the D.C. Central Union Mission, church groups also volunteered on Christmas to serve meals to the homeless at the charity's new kitchen and housing facility near Union Station.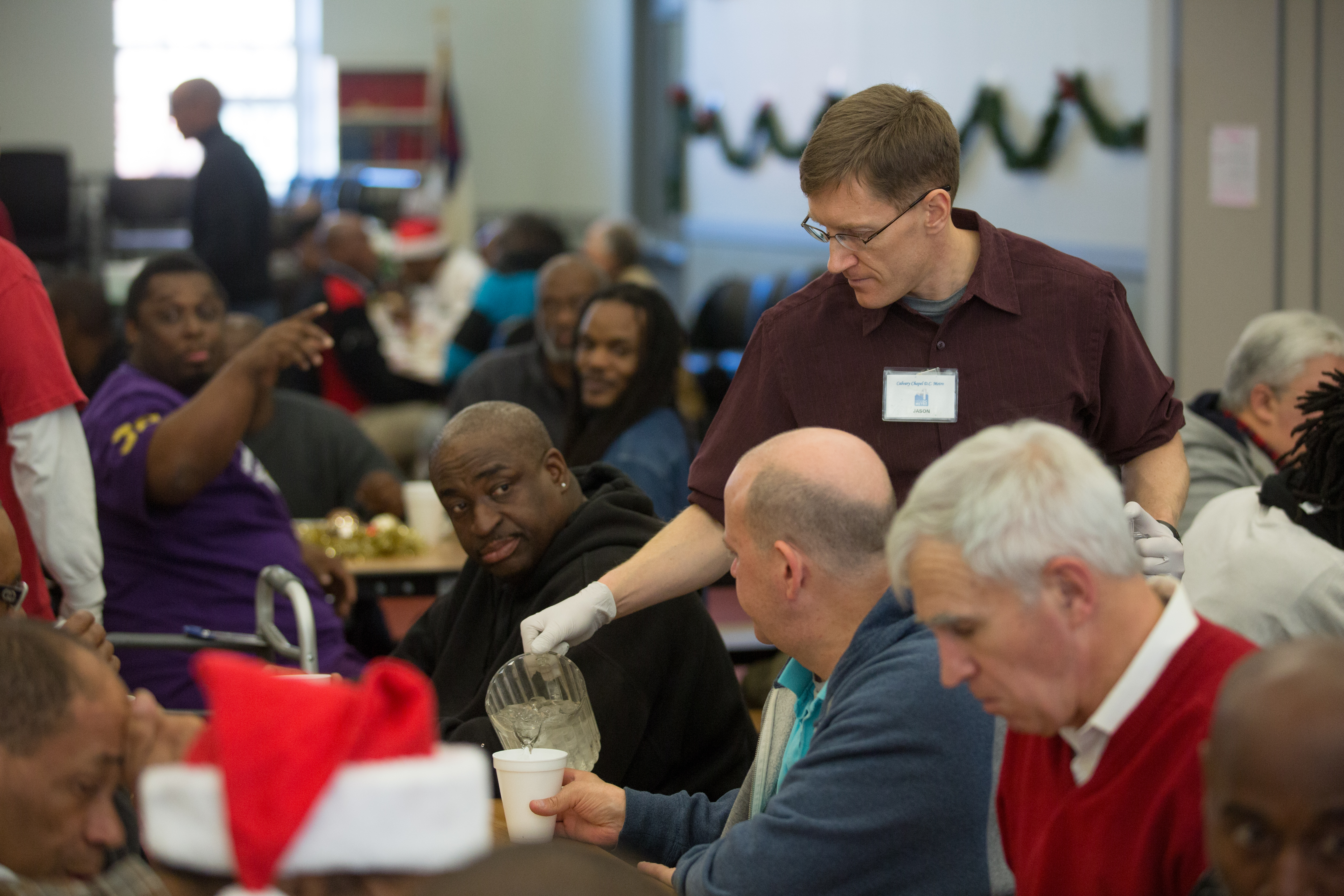 In his Christmas address, President Obama touched on the variety of ways that Americans can give back to their communities, including organizing food or clothing drives and buying gifts for needy children.
"For families like ours, that service is a chance to celebrate the birth of Christ and live out what He taught us — to love our neighbors as we would ourselves; to feed the hungry and look after the sick; to be our brother's keeper and our sister's keeper," Mr. Obama said in the radio address. "And for all of us as Americans, regardless of our faith, those are values that can drive us to be better parents and friends, better neighbors and better citizens."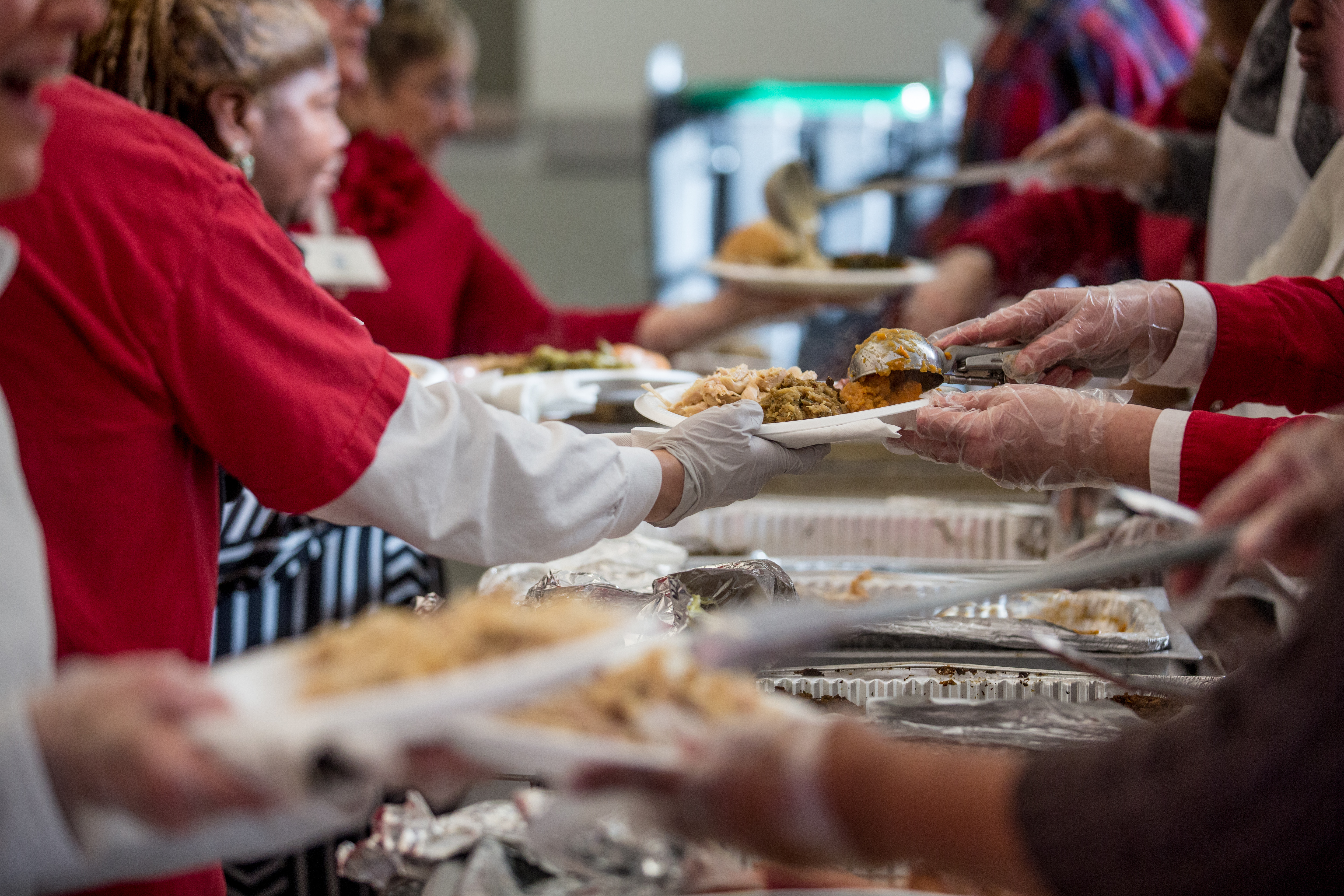 For longtime friends Meredith Lair and Liz Marshall, who volunteered through the Jewish Community Center to visit a local nursing home and women's shelter, it also was just downright fun. Decked out in green-and-red attire and jingle bell earrings, the pair volunteered as elves to accompany Santa Claus as he handed out gifts to children and seniors along his route.
"I got a lot more out of it than I put into it today," said Ms. Lair, a 41-year-old from Alexandria. "It was a great way to spend a day with my best friend."
With more than 60 different service projects spread across the city and into Maryland and Virginia, JCC Director of Community Engagement Erica Steen said there is an opportunity for everyone.
Projects included painting the interior of a health center in Silver Spring, assembling safe sex kits to be provided to sex workers, and cooking meals for the homeless. Children also could get involved with projects such as card-making, with the finished products distributed by workers at events throughout the day.
© Copyright 2016 The Washington Times, LLC. Click here for reprint permission.