Living in Toronto, Joel Ward couldn't get away from fans expressing their frustration over the NHL lockout.
"Everyone has their two cents," the Washington Capitals forward said. "I definitely feel their pain for sure. People are fed up with the whole situation."
With the lockout over and training camps set to begin Sunday, the league and its players begin the task of trying to bring fans back. For the Capitals and many teams, fans will return, but the harm done to the NHL's reputation is hard to ignore.
"I'm honestly really embarrassed by the lockout, like personally embarrassed. I feel terrible about it," Caps forward Brooks Laich said. "I feel like we just punched our sport in the face."
Bruised and battered, the sport will return in earnest with a 48-game season beginning Jan. 19. But the work begins now and will continue beyond those 1,440 regular-season games to repair the relationship with fans.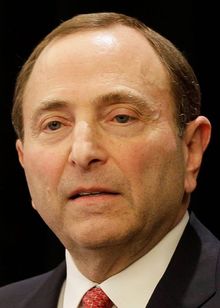 "You tell them sorry and hopefully they come back," Caps forward Jason Chimera said. "I can understand if people don't buy our tickets now, for sure, because it leaves a bad taste in some people's mouths."
There's no easy fix. There was speculation the NHL would offer Center Ice, its cable and satellite TV package, for free or at a reduced price, but that has yet to be confirmed. Even offering the online version, GameCenter Live, would be some gesture.
Don't expect any announcements about NHL-wide promotions until after the players ratify the new collective bargaining agreement.
"That's in the process of being worked on and will be announced at the appropriate time," commissioner Gary Bettman said Wednesday.
It's also up to individual teams to bring fans back.
The Tampa Bay Lightning are offering 200 season tickets for $200, which would be $8.33 a game. The Pittsburgh Penguins are offering free select concessions at their first four home games. The Nashville Predators are offering a free ticket to their second home game for anyone who buys one for opening night.
A Caps spokesman said: "During the next several days and once the NHL schedule is announced, we will release our plans and more information for the upcoming season."
Owner Ted Leonsis offered an apology to fans on his blog Thursday.
"We know we have fences to mend, and we must work hard to rebuild trust and continue to grow our great hockey community," Leonsis wrote. "I promise personally to lead this effort and to show contrition; this entire experience has been extremely humbling."
The Penguins and San Jose Sharks are giving away prizes, and the Penguins and Buffalo Sabres are putting some team merchandise on sale at 50 percent off for a limited time.