By admitting that he used performance-enhancing drugs to dominate cycling and become one of the world's most marketable athletes, Lance Armstrong has weakened his defense in a series of lawsuits that could cost him more than $100 million.
In doing so, Mr. Armstrong also may have provided an inadvertent blueprint for how to better deter high-profile athletes from doping.
Forget public shame. Never mind competitive bans. Instead, get a lawyer — or a couple of dozen.
Then go after the money.
"An enormous financial penalty that [Mr. Armstrong] pays is worse than any kind of failed drug test," said Michael McCann, director of the Sports Law Institute at the University of Vermont Law School. "I think that in the abstract, that makes a lot of sense across sports."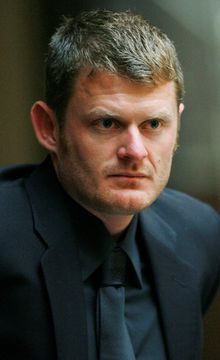 When athletes are exposed as performance-enhancing drug users — think baseball slugger Barry Bonds or track star Marion Jones — they typically face public disapproval. Competitive suspensions. Loss of salary, sponsorships and endorsements.
Like too-big-too-fail investment banks, they also tend to keep the money they've already earned — financial windfalls, in many cases, made possible by cheating, which in turn makes their decisions to dope qualify as rational reactions to skewed incentives.
Mr. Armstrong's case may prove different.
The disgraced cyclist appears in an exclusive television interview with Oprah Winfrey on Thursday and Friday nights, in which he is expected to offer a mea culpa for allegedly masterminding what a voluminous United States Anti-Doping Agency report called the most sophisticated doping program in the history of sport. But his words likely will be cautious, rehearsed and vetted by Mr. Armstrong's sizable stable of defense attorneys and public relations advisers.
After all, Mr. Armstrong faces a whistleblower lawsuit filed by former teammate Floyd Landis that asserts Mr. Armstrong defrauded the federal government by using performance-enhancing drugs and overseeing other riders doing the same, thereby violating the terms of a sponsorship contract with the United States Postal Service that paid Mr. Armstrong's cycling team more than $30 million from 1998 to 2004.
From 1999 to 2005, Mr. Armstrong won seven consecutive Tour de France titles, all of which have since been voided.
According to the New York Daily News, Attorney General Eric H. Holder Jr. will decide by Thursday whether the Department of Justice will join Mr. Landis' lawsuit, filed under the False Claims Act, a law that allows individuals to file suit on behalf of the government as a way of recovering fraud against taxpayers.
If the government does join the lawsuit, it could seek triple damages of more than $90 million from Mr. Armstrong and his co-defendants, who reportedly include his longtime manager, corporate backers and a San Francisco investment banker who founded Tailwind Sports, the holding company for Mr. Armstrong's U.S. Postal Service teams.
CBS News reported Tuesday that Mr. Armstrong offered to become a cooperating federal witness and to pay the government more than $5 million to compensate for the alleged fraud, but that the Justice Department turned down both offers as "inadequate."
The federal government reportedly recovered a record $3.2 billion via whistleblower lawsuits last year.